I must say that the eastern part of Nigeria is blessed with really spectacular tourist destinations.
I didn't have my hopes high during the trips but I was amazed by every tourist attraction in the east and one of my highlights is…
Ogbunike Cave.
It was a 5days backpack to explore the eastern part of Nigeria and on the 3rd day of the adventure (July 2018), Anambra State was my next stop.
And hadn't read about places to see, things to do, I wasn't really prepared for all the excitements that I had.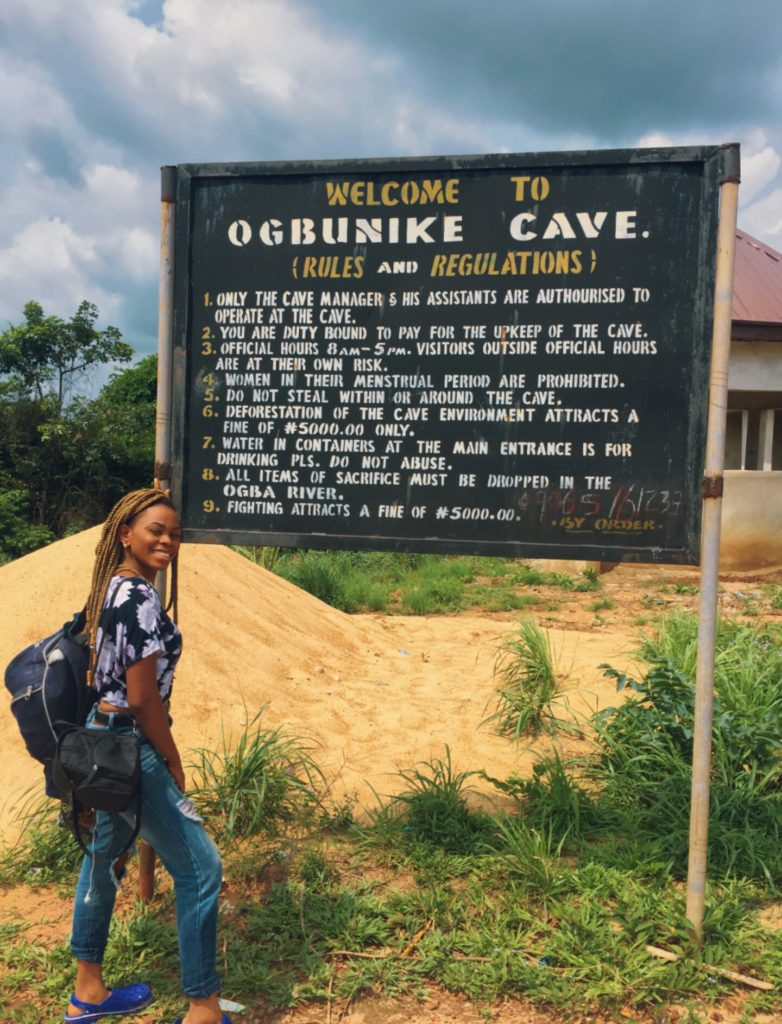 Ogbunike is the most popular tourist attraction in Anambra state, why wouldn't it be, it has a unique kinda adventure that tickles my fantasy.
Ogbunike cave is located at Ogbunike, Anambra State, the cave is a system of many caves linked together by small tunnels and pages.
History has it that the cave was discovered by a man named Ukwa, from the Umucheke family of Ifite-Ogbunike, about 4000 years ago. It was said that the cave was created by a deity who leaves within the cave.
There are various entrances to the cave said my tour guide Mr Okeckukwu, who was nice enough to take me through the cave and took some really amazing pictures of me.
"If you want to see wild animals and some crocodiles, tortoise and talking stone, you will go through this place", he said, showing me another tunnel. It's dark in there, would you like us to go on through there?
Ogbunike cave is located at Ogbunike, Anambra State, the cave is a system of many caves linked together by small tunnels and pages
Guess what the mystery was!
Ha! Ori Iya mi o, why should I be the lunch for some animals, uncle you must be a joker that was my response without hesitation.
Little did I know, the mystery that was about to befall me in the other tunnel I have chosen to go in through. (inside life)
I was faced by a colony of bats. How!! He didn't warn me on that one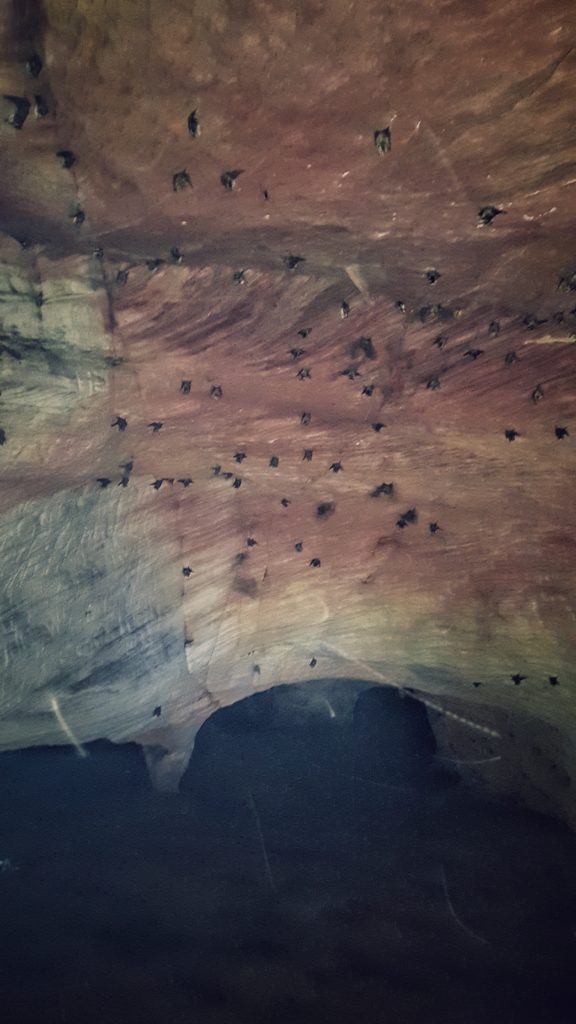 He said if he had told me, I would have turned back. Before Nko.
But I was glad he didn't, it was a colony of harmless bats of various sizes that are said to be guardians of the structure.
The water around the cave is said to have some spiritual healing powers, A stream flows out from one of the cave's tunnels into River Nkissa, a rapidly flowing river at the foot of one of the cave's exits.
spiritualists believe that the water that drops from the top of the cave has healing powers which make many come to fetch it for varying purposes.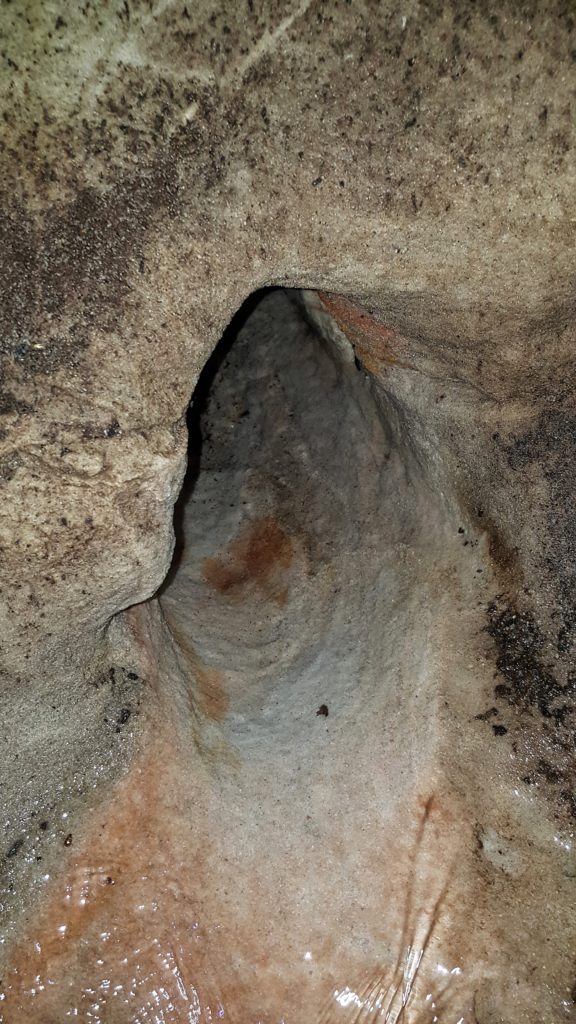 The Cave consists of a compartment of a Dinning, Bedroom, passages, kitchen, store, and the cave Palace.It was said to be a hideout for the people Anambra state during Nigeria civil wars in 1969.
Honestly, it was a complex maze of caves that I don't think an outsider with bad intentions to harm them could never understand.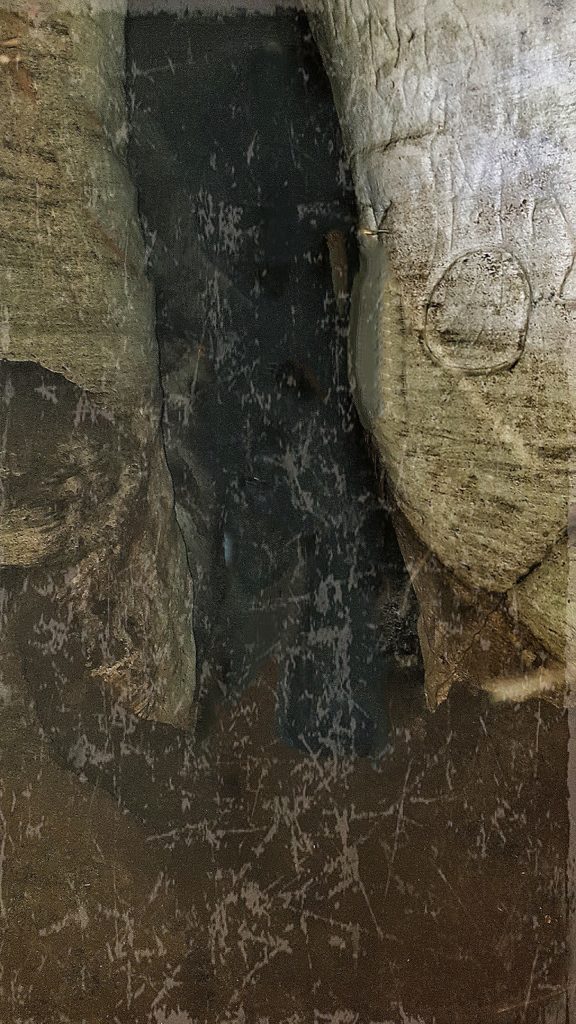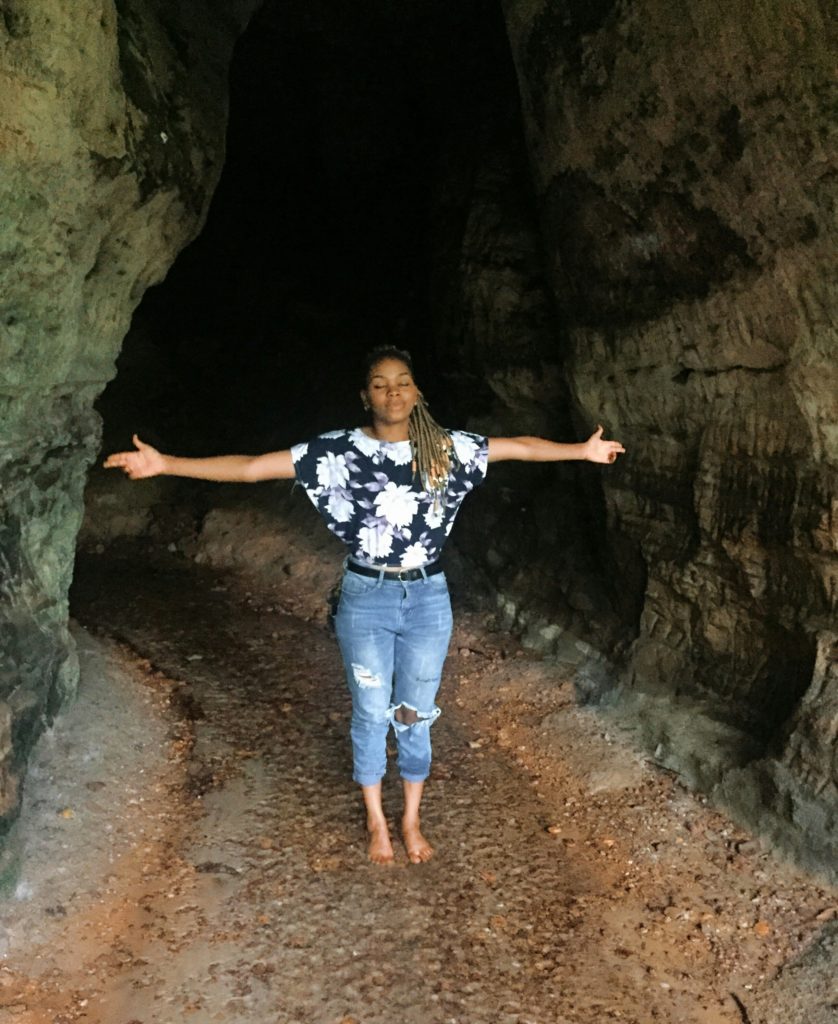 WHAT TO KNOW BEFORE GOING TO OGBUNIKE CAVE;
Women cannot enter the caves while on their monthly cycles.
all visitors, regardless of status and age, must take their shoes off before entering.
One cannot leave the caves by the same entrance they came in. This is not negotiable; I had to crawl my way through until I was led to the cave toll-gate.
Tour guide Fee is a #1000 but you will be asked to pay a certain sum of money to the community elder for upkeep. ( At this point all I can say is, be smart)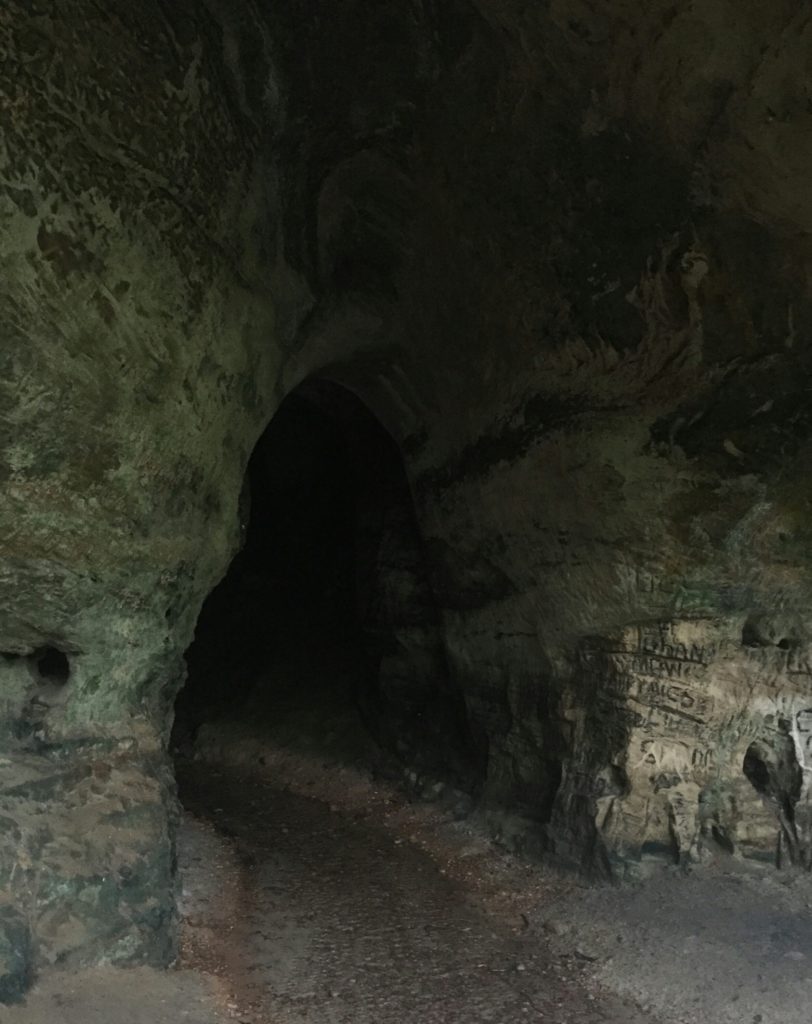 One of the amazing things about Ogbunike cave is the mystery behind the water.
thought it was only at Ikogosi that we had the magical wonders of the cold and warm water.
. A stream flows out from one of the tunnels of the cave which is called the "Ogba River" rapidly flowing into River Nkissa, a river at the foot of one of the caves.
The cave River, Ogba is mildly warm water, while the Nkissa river is extremely cold water. One other significance of the river is that the Ogba river is snow-white pure while the Nkissa river is brownish in color.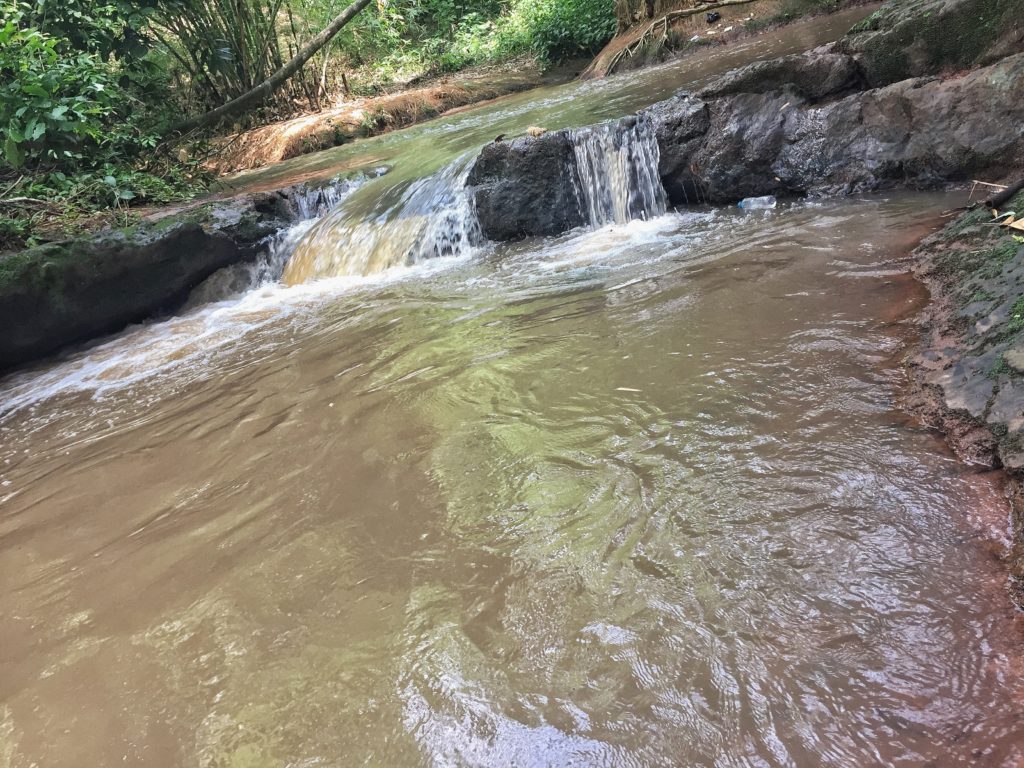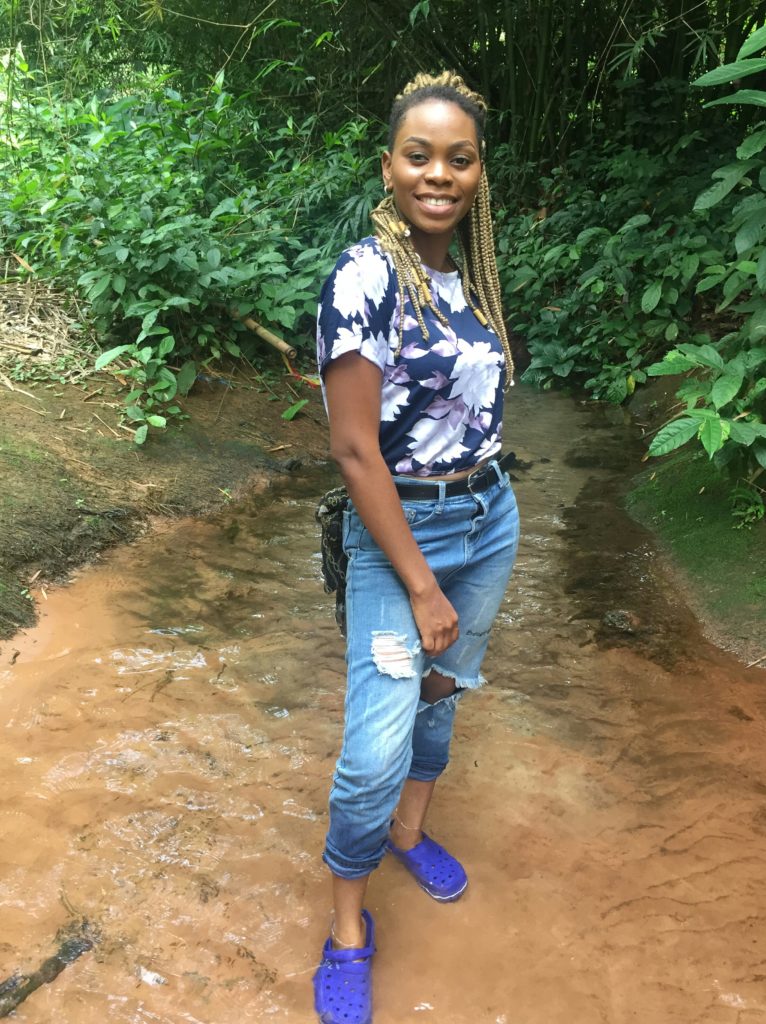 The Pros and Cons
PROS
The tour guides have a great deal of knowledge, fun and adventure.
CONS
Within the caves, there are no lights to show the way or vents to make the experience easier for claustrophobic visitors.
To me, Ogbunike caves is a major tourist asset in the east and have a great potential in helping to promote tourism in Nigeria but the maintenance culture has to be consistent so as to attract more visitors to enjoy their experience.
The caves are of the six wonders of nature, impressive wonders and it will be sad to see such destination not to live up to its potentials. Not for tourism alone but the culture and history of the Anambra people.
For a virtual representation of the cave click the link below to watch it on my YouTube channel https://youtu.be/9fDXJSvjDUg
Enjoy the adventure, and don't pity me, please Omo wa ishe ori Ishe.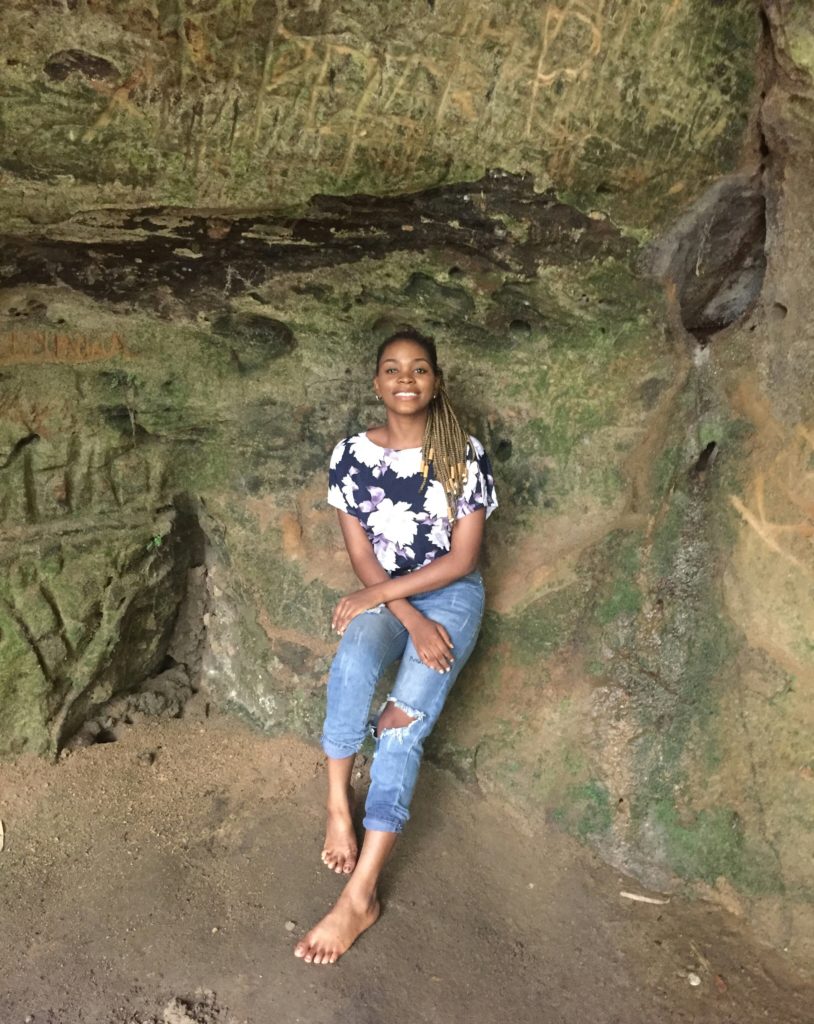 If you'll like to visit the destination soon, I am recommending Mr. Okechuckwu, he was so nice, really informed on the history of the place and he took me so really bombed pictures.
You can reach him on 08038968815.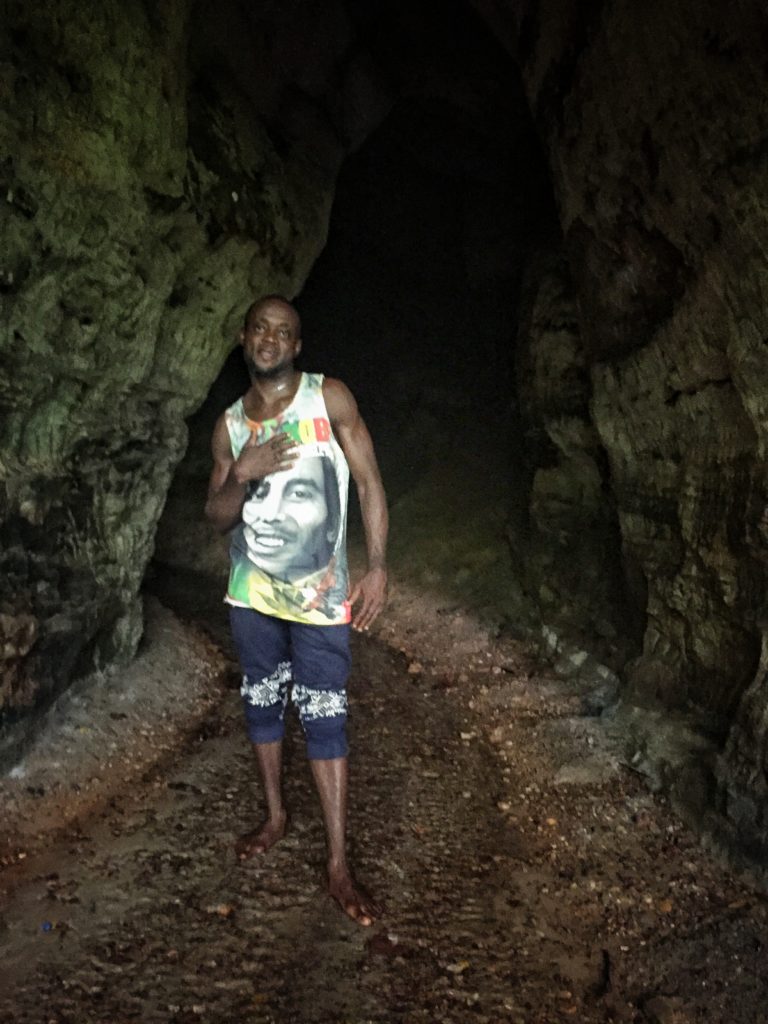 For further inquiries, I am just a mail away or you can reach me via social media @thattokelady across all platforms
Till another day! On travel gist with Toke.I remain your favourite Alarinka.