Everyone who knows me knows how much I love water, I have gone chasing waterfalls countless times and I can say it's one of my best travel experience(Chasing waterfalls)
But something happened, something unraveling.
I'd known waterfall to be somewhere deep in a forest, gushing down from the top of a rock flowing in its magnificent.
What I didn't know, is that they are waterfalls surrounded by Cave, maybe somewhere on the east coast but not in Nigeria.
That's why I said something unraveling happened.
I will be sharing the Top 3 Waterfall with caves and of course Sun rays from my recent trips.
Stick around Fam!
Awhum Waterfall and Cave.
Awhum Waterfall is unique in its own essence, the cave is gigantic, the waterfall is simply miraculous. It was said that the waterfall was birthed as a result of massive outcrop/outburst/eruption of granite rocks with water pouring down massively from the apex, forming a stream. Let just simply say GOD IS GREAT AND THE WORKS OF HIS HANDS ARE MIRACULOUS. .
According to history: I heard they used to be a lion in the cave, that doesn't harm anyone, but disappeared after a certain number of tourist took a picture of it and messed up the whole place. There are traces of the lion skin remains there in the cave(shine your eyes and you shall see).
The waterfall is said to have healing powers so it's a praying ground for the monasteries.
This place is one of the best tourist attractions we have here in Nigeria, it can attract over billions of tourists around the world and can add to the revenues of this country.


Things you should know before Visiting:
Rules: Trousers are highly prohibited for females
Tour guide: None on sight.
photography of the caves is highly prohibited.
Hour: Some 2hrs hiking to and fro to the waterfall.
Accessibility: Very Easy to Access from the town.
Pictures were not allowed, hence, why I couldn't get many pictures of this beauty, but that wouldn't stop me from bringing this place to the limelight for it is a must-see for everyone.
I have a youtube video of my journey here, https://www.youtube.com/watch?v=rRjP9bHRxBI&t=14s you should see
Nwgo Pine Forest mini cave and Waterfall Nwgo, Enugu State.
The Nwgo pine forest is located 20miles away from the center of Enugu and it's very easy to access.
The forest is beautifully surrounded by tall pine trees and a sculptured limestone cave with a shallow waterfall.
Not a heavy downpour but it's significant as a waterfall still stands
Things you should know before Visiting:
Tour guide Availability: Yes
But you need to contact beforehand so they can be prepared for your arrival
My tour guide contact is attached down below. Its a 10minutes hike(not really strenuous) from the pine forest to the cave.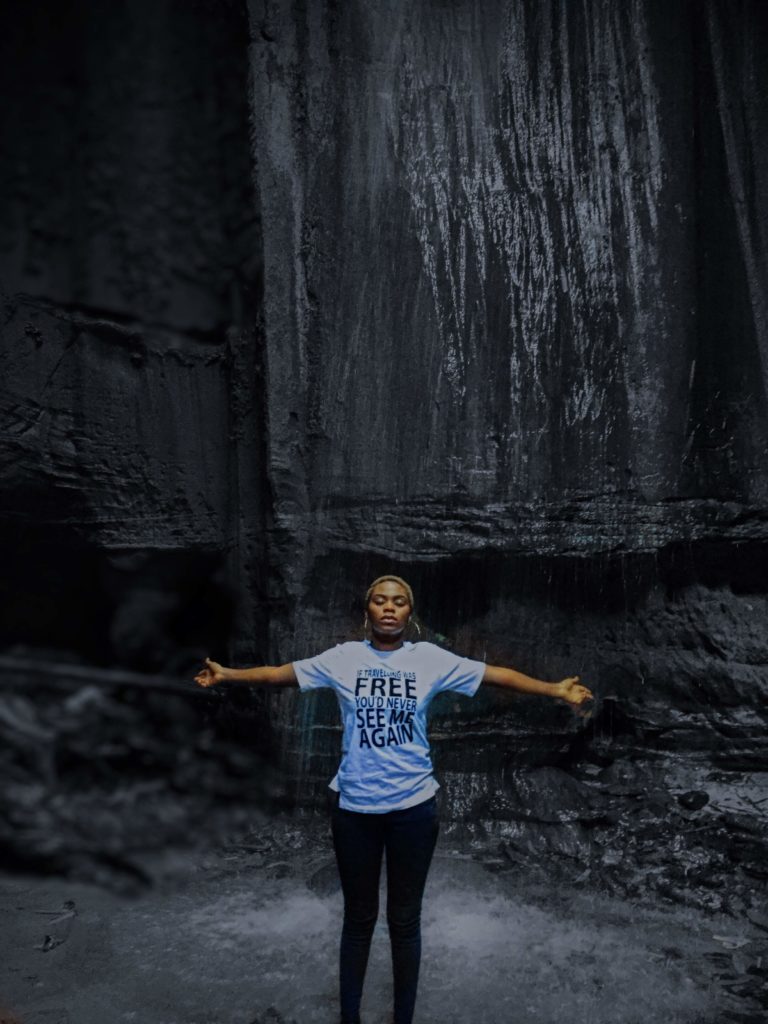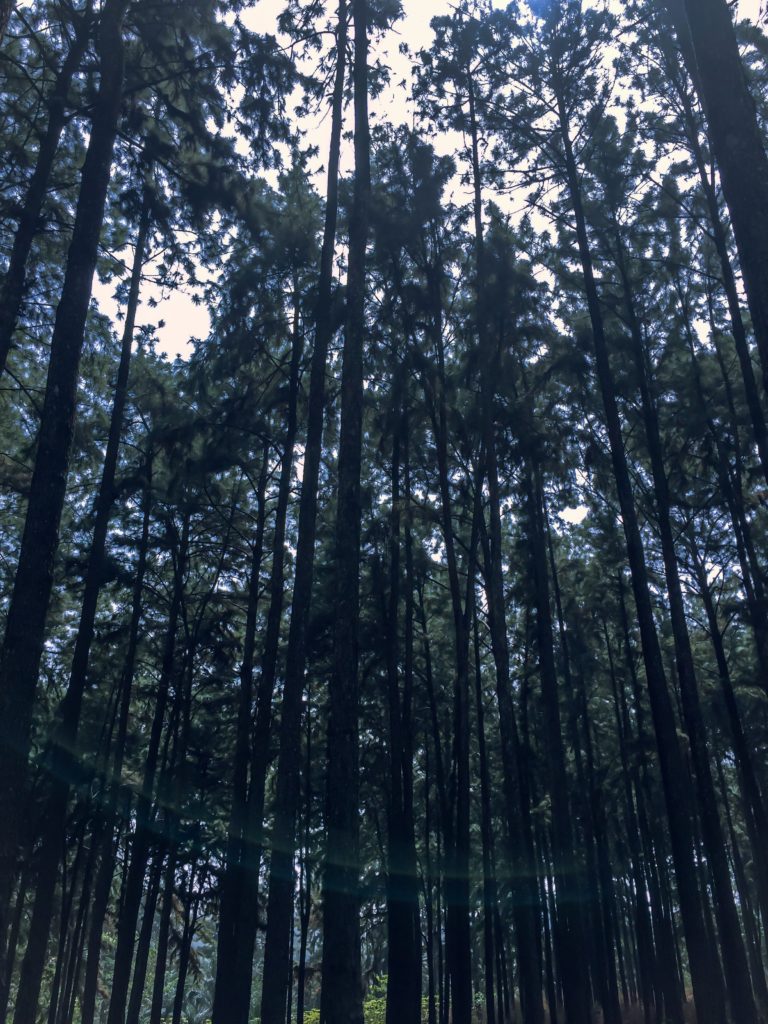 Ogbauku Cave and waterfall
Yet another natural resource beauty in the city of Anambra located at Owerre Ezukala in the magnificent Giant of Africa, Nigeria.
Ogba Ukwu cave is said to be the largest cave in West Africa. It's is a naturally carved rock formation in the form of an arena, large enough to take in an entire community. I feel the whole of Lagos can survive in there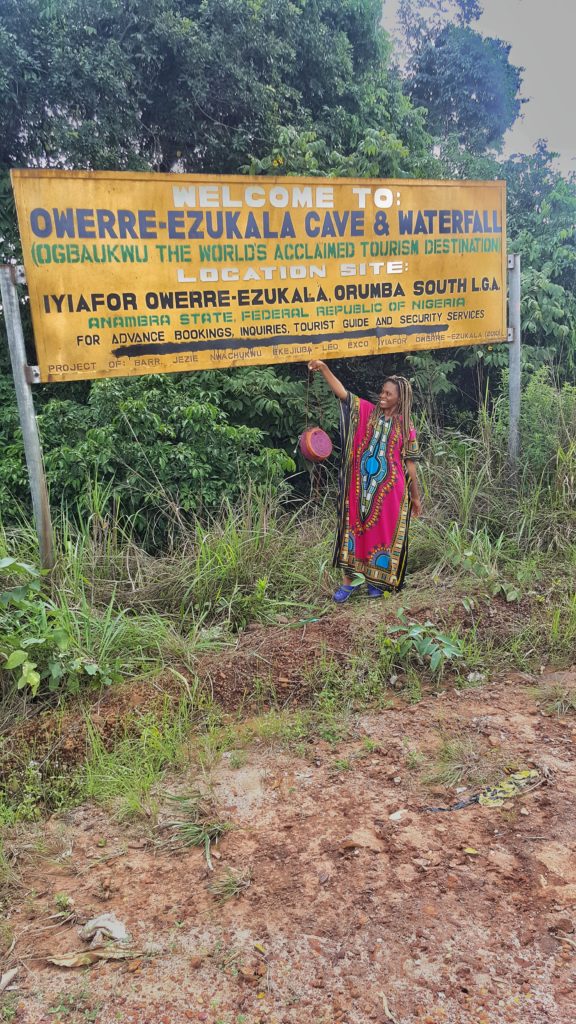 The rock formation forms a natural beach around the Ogba waterfall.
Inside the Ogbaukwu Cave is a roomy formation where we have the living room of the Owerre-Ezukala "god" his throne, dining room, wardrobe, store, kitchen.
There is one particular compartment, accessed by the aid of stone steps where an old elephant's foot still stands, long dead and dry. In another crevice, there is a natural spanner of rock, and in yet another is a gun of stone, as old as the cave.
.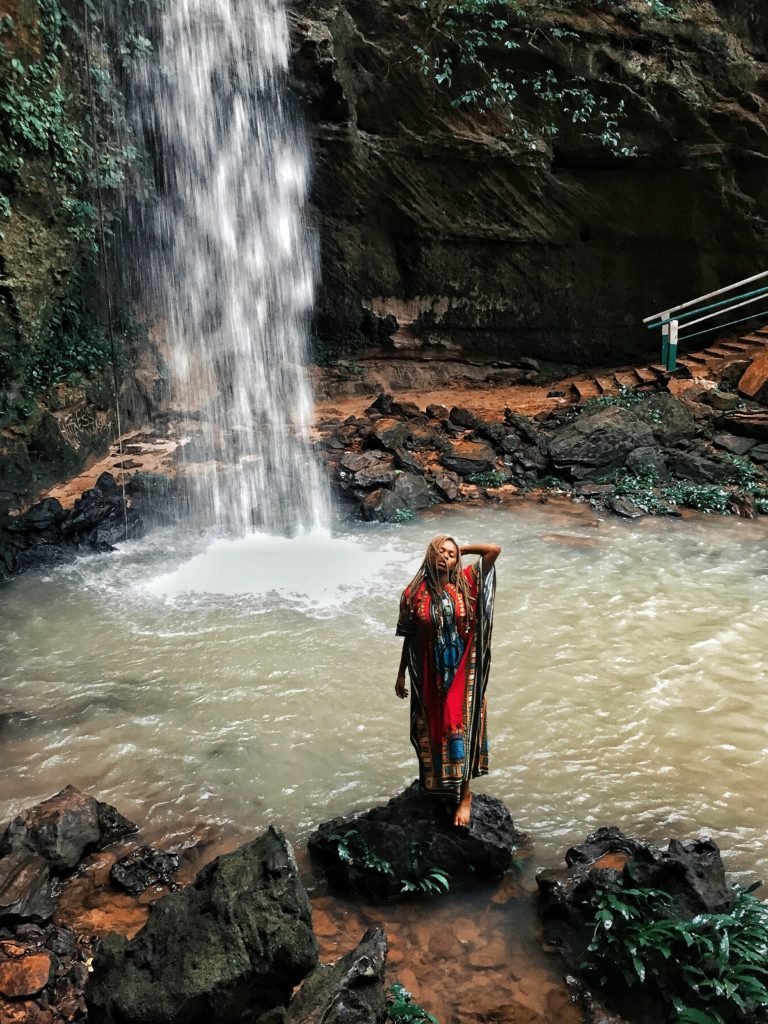 Accessing the Cave wasn't a hard task, I guessed I picked the wrong day to explore the cave which was on a Sunday This had an adverse effect on my transportation because it took time before my bus got filled with passengers and of course assessment of the cave itself.
It is a 2hour Journey from Onitsha if you are going by public transport I will be dropping guides on how to navigate it.
Guide on Accessing the site
From Onitsha:
Take a Keke going to Nkpor Park
From Nkpor Park take a bus going to Ekwulobia
From Ekwulobia take a bus going to Umunze
From Umunze take a bus going to Owerre Ezukala
Drop at Ogbaokwu junction
Take a bike to the waterfall
cost breakdown:
Onitsha to Nkpor Park -100
Nkpor to Ekwulobia- 400
Ekwulobia-Umunze – 400
Umunze- Owerre-Ezukala -200
Bike to the fall- To and Fro – 800
Tourguide Fee- 1000
Total -3000
Take time out to explore these destinations, it will be worth your time.


Thank you for tuning in today, I hope you are inspired to explore these destinations soon.
Till another time on Travel gist/tips with Toke

Alarinka cares