I know it's shocking right, that a 28 female traveller like myself has never boarded the plane before. Especially travelling across Nigeria without a local flight. How shocking!
The gist is! When I started travelling, travelling by air was so expensive compared to road.
Imagine! Lagos to Abuja is 40k by air when Bus is just 10k…
OMO that 30k difference will do a lot for a budget traveller.
Over time, I began to wish that my first flight would be a sponsored trip and fast forward to 2021 the opportunity came.
First was an International all-expenses-paid trip to Jamaica. I was super excited and got all prepared, only to get to the airport and the flight got cancelled. It was painful but we kept the hopes high.
Fast forward to 3 months later, I got an opportunity to attend a travel exhibition by Bayo Omoboriowo for his feat of travelling across the 36 States in Nigeria. I was honored to have gotten the invitation but super excited to be flying for the first time .
It was a die minute invite which means I had to book the next available flight to Abuja Which limited my flight options & prices flexibility.
Booked my first flight on Wakanow.com and I settled for Azman airline after reading reviews and asking dozen of questions from my experienced friends.
Azman airline gave me a beautiful first flight experience that I almost wished the trip shouldn't come to an end.
ALL YOU NEED TO KNOW FLYING FOR THE FIRST TIME.
1: You want to book your flight early enough if possible weeks before your travelling date. This gives room for flight choices and cheaper rates.
You can check and compare flights prices on Wakanow.com, Expedia or the individual flight portal.
2: You want to get to the airport at least 3 hours before your boarding time. If you leave in Lagos boya you should leave by 4 Am for a 12 Pm Flight. ?.factoring in Lagos traffic and whatnot
3: Check the luggage requirement so you don't exceed the threshold and if you do, you will be paying extra fees. Luggage limit varies but about 50lb
ARRIVAL AT THE AIRPORT
1: Once you get adhering to the Covid-19 procedures. Head straight to your airline counter to check in and get your boarding pass.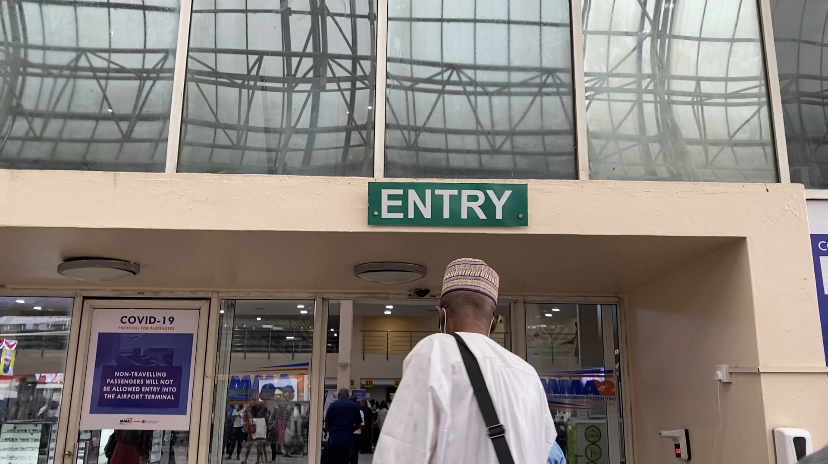 2: Once you get your boarding pass and your luggage tagged. You'll be referred to the luggage room to confirm your luggage and if it doesn't have any exhibit through the X-ray scan.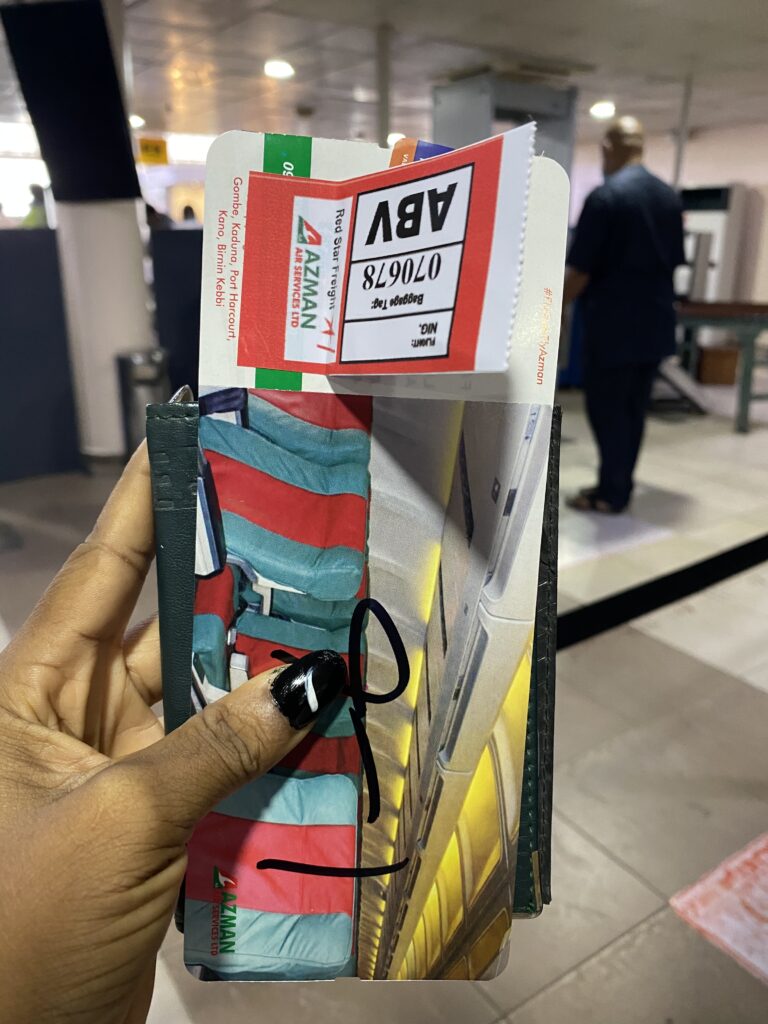 3: You will be directed Upstairs to the jetway. You'll need to show your ID and boarding pass at the TSA security checkpoint. Once you're past the initial screener, you'll put all your carry-on luggage, along with your footwear, outerwear and anything in your pockets, in bins that are then put through an X-ray machine. While your luggage is being screened, you'll walk through a screening machine yourself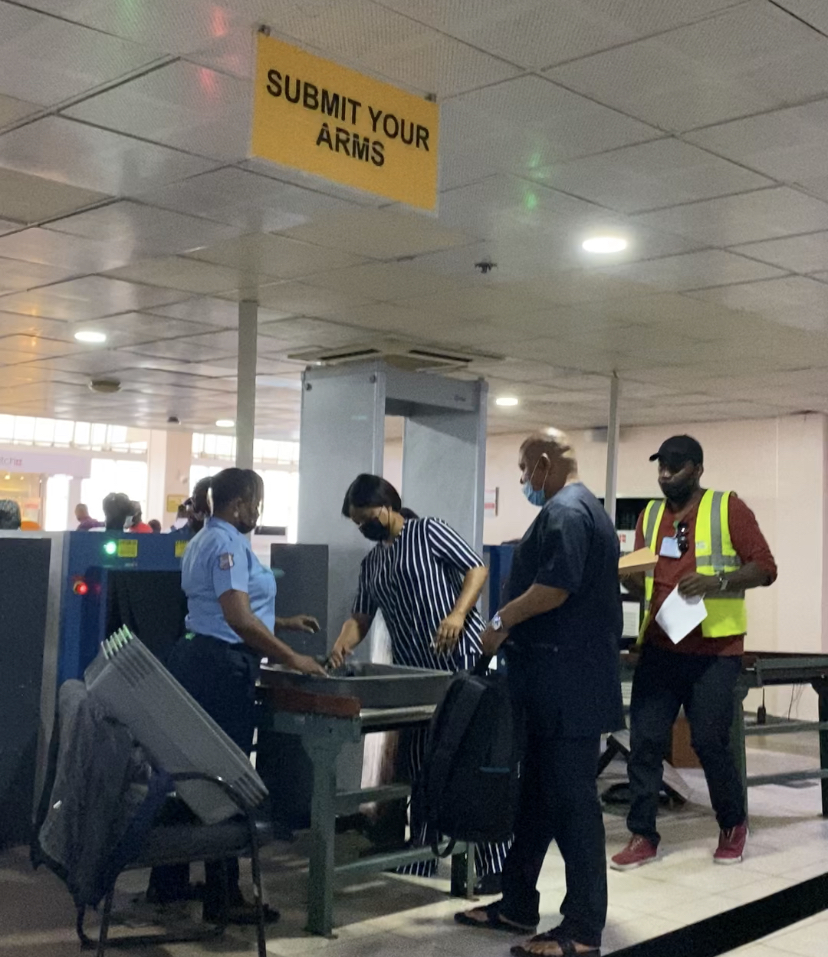 Once You're on the Plane
Put your luggage either in the overhead bin or under the seat in front of you; anything you want access to during the flight should go under the seat, if possible.
Before the plane takes off, buckle your seatbelt across your lap.
The flight crew will walk you through the rest of your first flight adventure.
MY EXPERIENCE!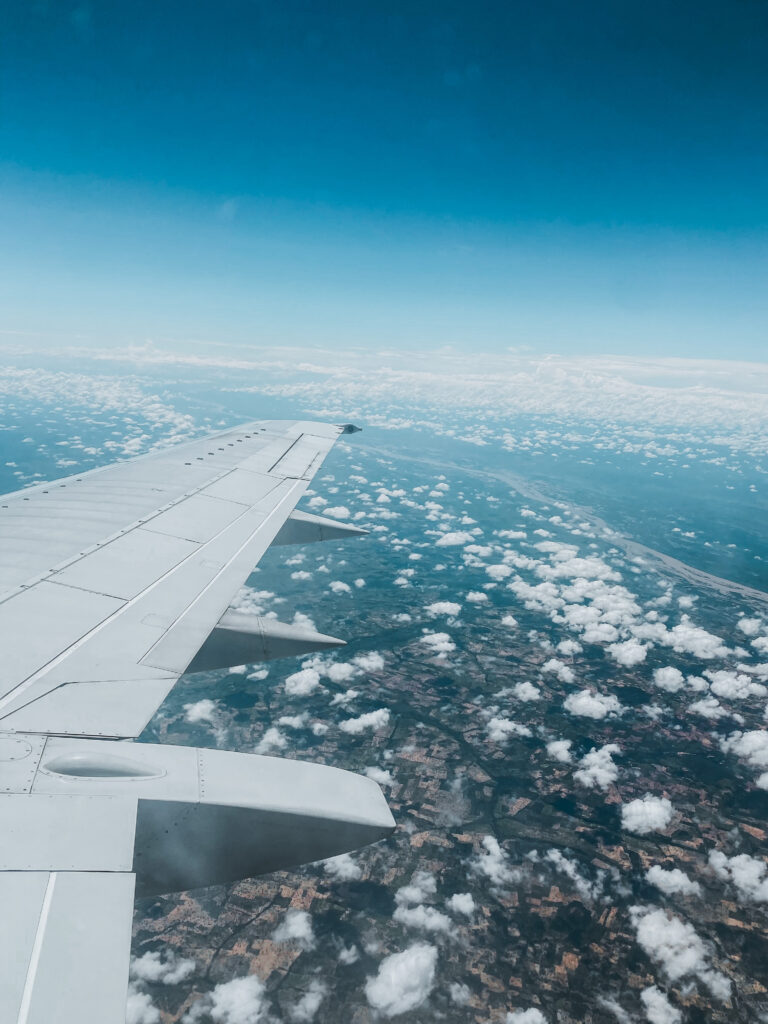 It was blissful, maybe because I have anticipated this day all my life that I couldn't notice if anything was off.
Take off wasn't scary neither was landing. I have heard different stories that helped me prepared my mind.
The views from the top damn!!! Dear God, I believe you exist because how do I explain the movement of the clouds giving room to a beautiful view of the earth.
It was an hour flight and I was up all through taking pictures and videos for I was in awe of the beauty presented to me.
In case, I decided not to travel by road again, I'm sure you can't hold me for it oo ?…
I know this is one of many flights to come and I'm looking forward to experiencing them all.
International next baby ?.