What better way to welcome you into the new year than spilling all the tea to help you enjoy life and travel on a budget.
Happy new year Family, wishing you a great year of plenty, grace and bountiful. And oh yes, a year of more travel and adventure.
You might want to bookmark this post for your next budget minimalist getaway.
Last week, I curated a private trip for a client to some south-western states in Nigeria.
Having to plan someone else's experience and making sure they have fun every step of the way is gangster.
On our way to Osogbo, Osun state. I already made reservations at a hotel, and shortly afterwards it struck me that i had read somewhere about a minimalist art guest house in the City.
Right there and then I cancelled the hotel reservation and opted for this guest house, with hopes that my client would be pleased with my impromptu decision. Ladies and gentlemen… pleased he indeed was.
I set my instastory on fire with Peng content from the guest house, most of my followers had lots of questions, enough questions to make you think they had gotten a bus, or booked a flight to this destination.
So here are the answers to all the questions in my DM.
• Name of the Guesthouse:
Nike Guest House. If you know the most popular Nike art gallery in Lagos state you will be pleased to know that there's another piece of art in the heart of Osogbo city and it's my favourite. The art representation isn't just from the artwork but in every single detail of the building.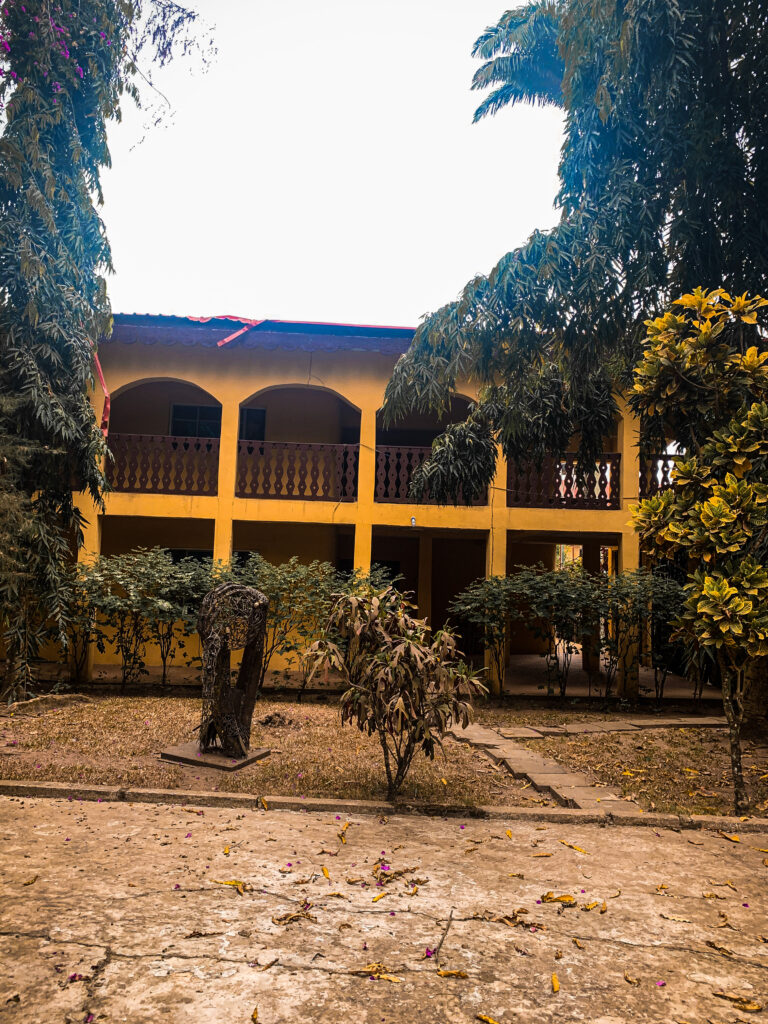 Its distance to and from the town:
The Nike guest house is located at Ofatedo junction, a bit far from the bustling and hustling of the city. I mean, why go for a vacation if it's not to leave the noise behind?
• How to get there?
From any bus-stop in Osogbo from the popular ones that you'll be dropped at is, Oke-Fia, take a bike to Ofatedo junction.
Cost varies from N150-200
• How much does it cost per night?
The most impressive thing about this place is how budget friendly it is.
There are two buildings in the compound with different room arrangements and the interesting thing is, regardless of what room you decide to go for, be it a two-bed room, a single bedroom ensuite with an open bathroom, It costs just N5,000 per night to stay in that luscious cozy apartment.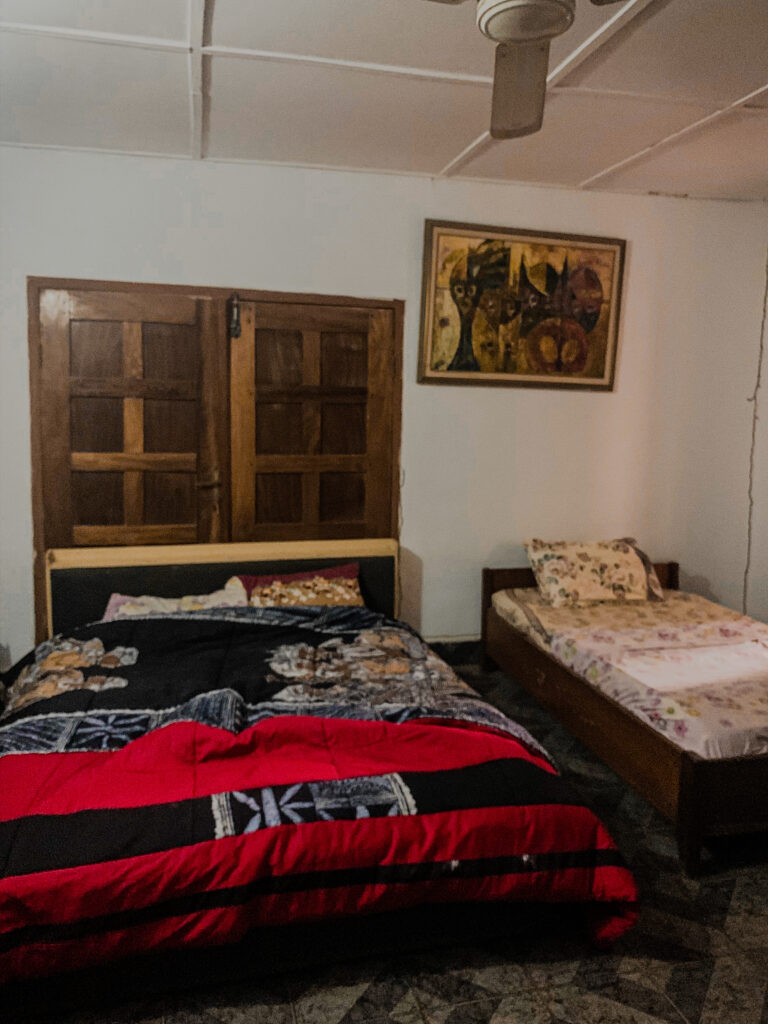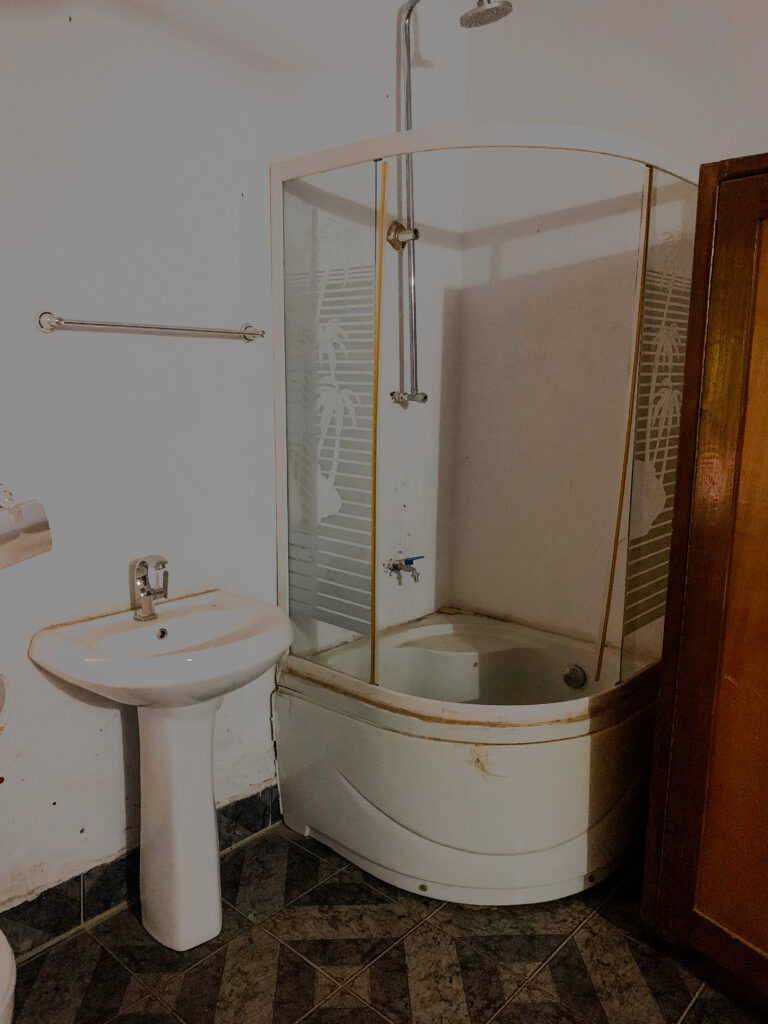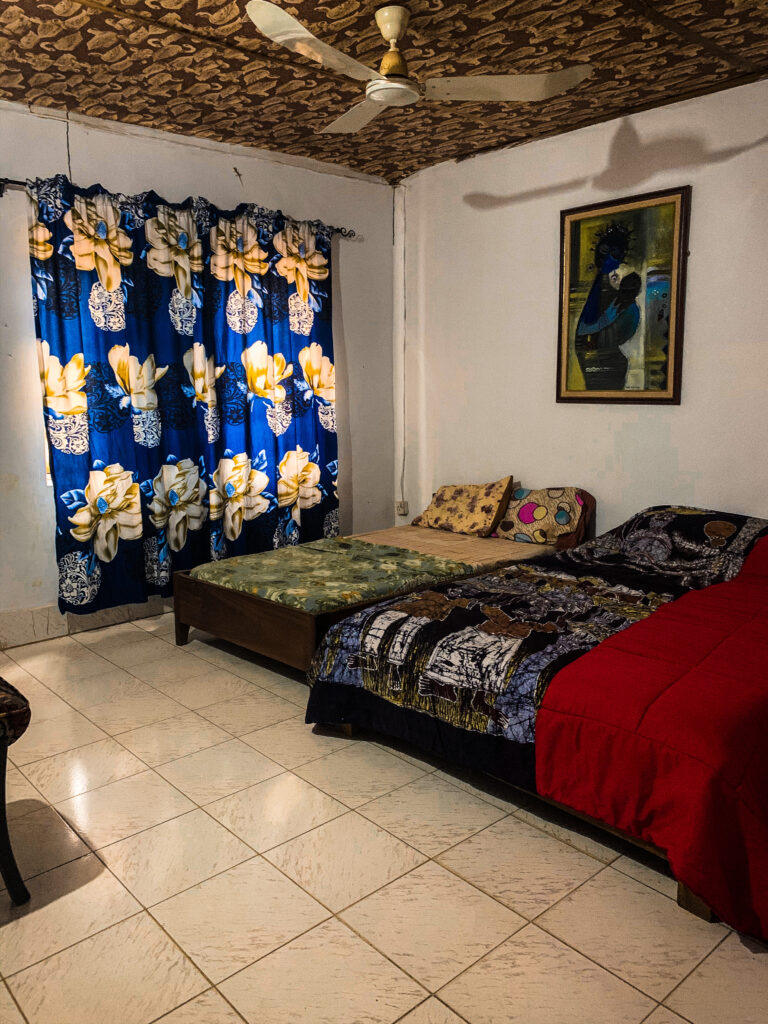 • What about feeding?
This is one mind boggling; how they could serve us a buffet on a N1,500 breakfast bill.
When we got a message that breakfast has been set in the garden, we were surprised as to what was on the table.
Breakfast cost: N1,500 (buffet that's enough for myself and my client)
Dinner cost: N2,500 (buffet also)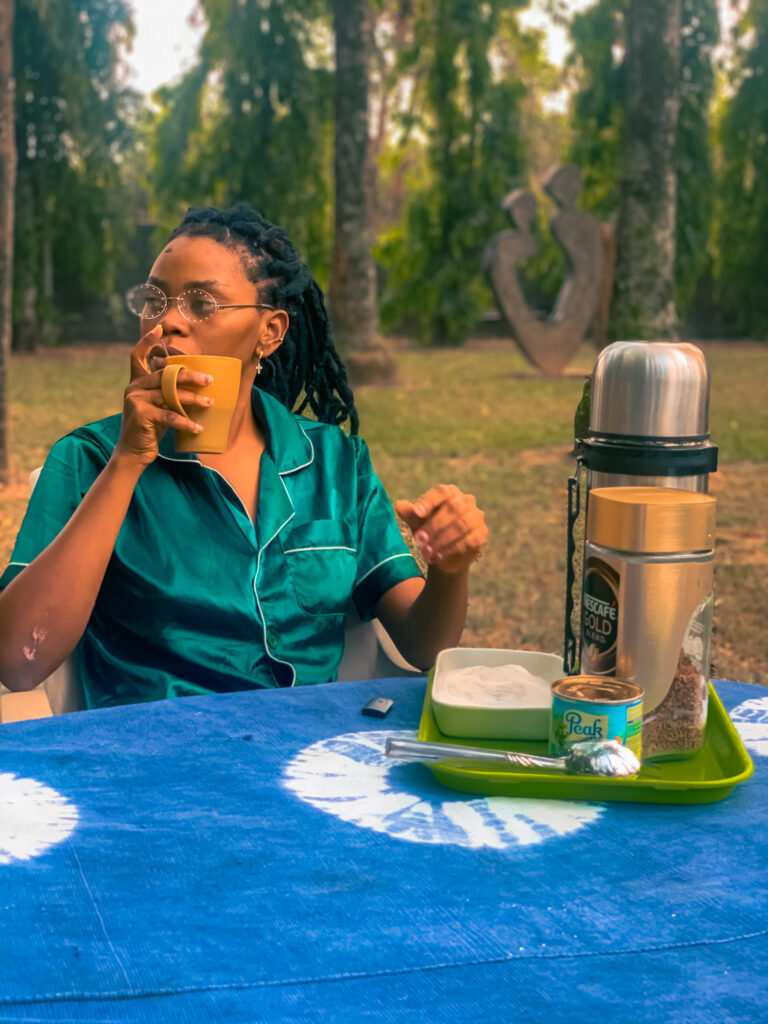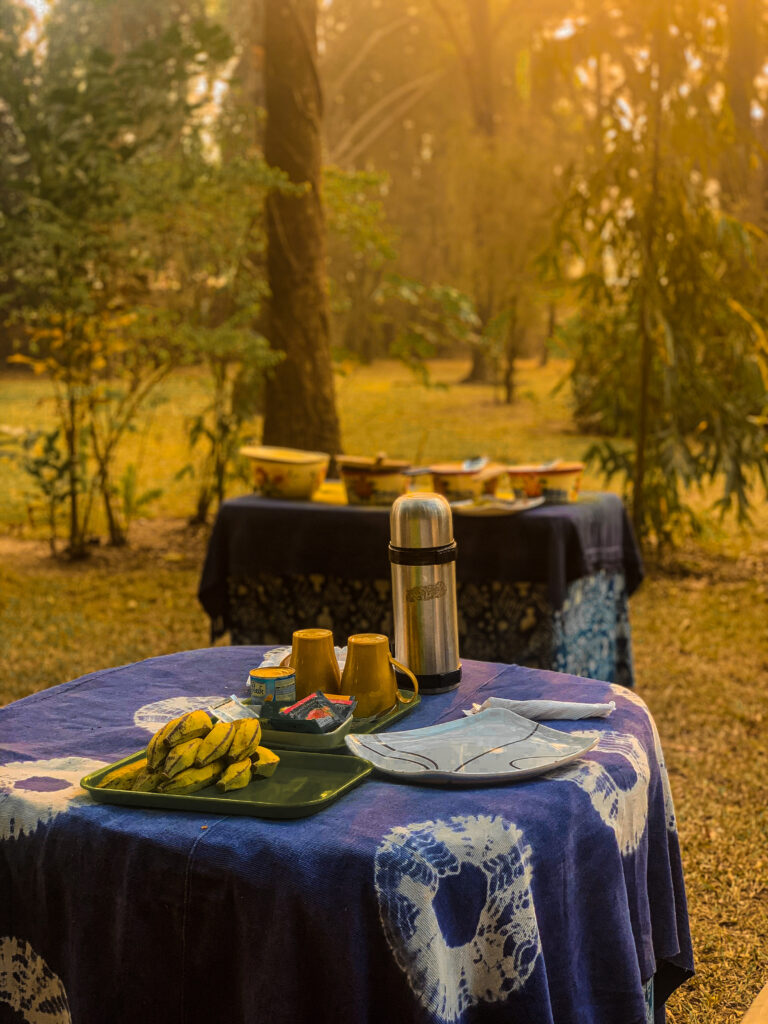 You'll be asked what you prefer for dinner and that my dear friends you'll get.
The meals were delicious and well served In old Ajase plates, this gave off a vintage and an artistic feel.
• Why do you love this place?
Art, Nature and serenity.
The guest house is so peaceful I almost didn't want to leave. The beautiful, well-mounted art pieces in the sitting room welcoming us into the ambience of the art room was all the cosiness I needed for relaxation after a long drive.
The beautiful garden was adorned with steel artworks, the greenery, the sitting area, the tall trees, the few animals there put me in wonderland.
It worth more than what they charge and i wouldn't be exaggerating when I say; it is home away from home.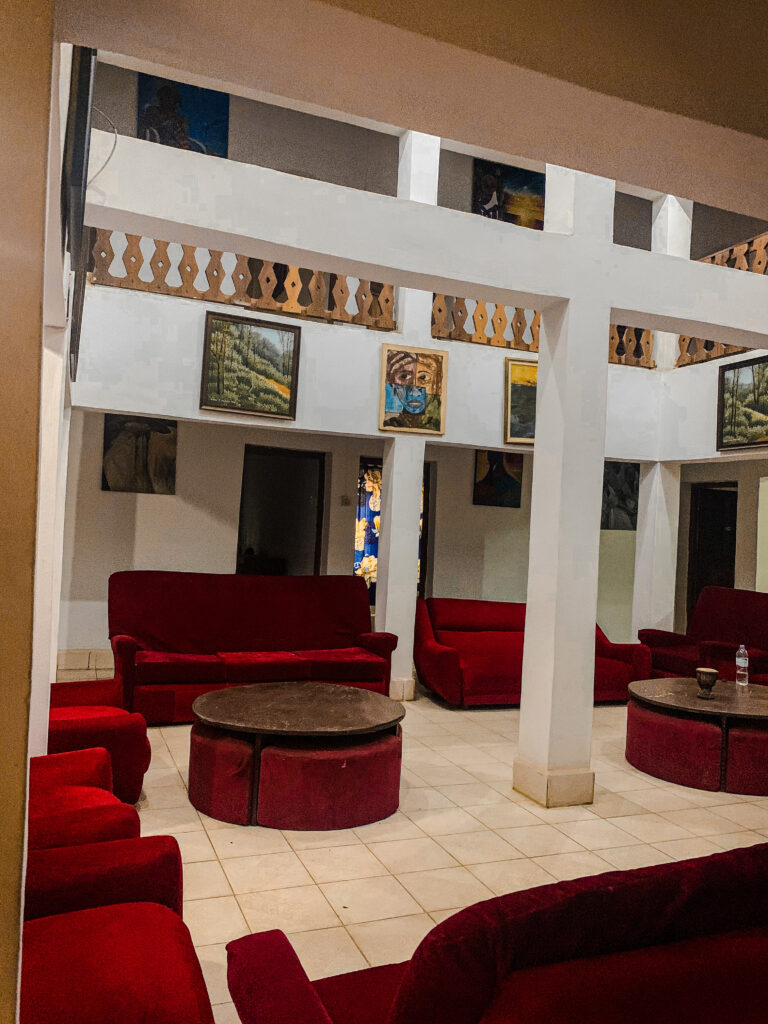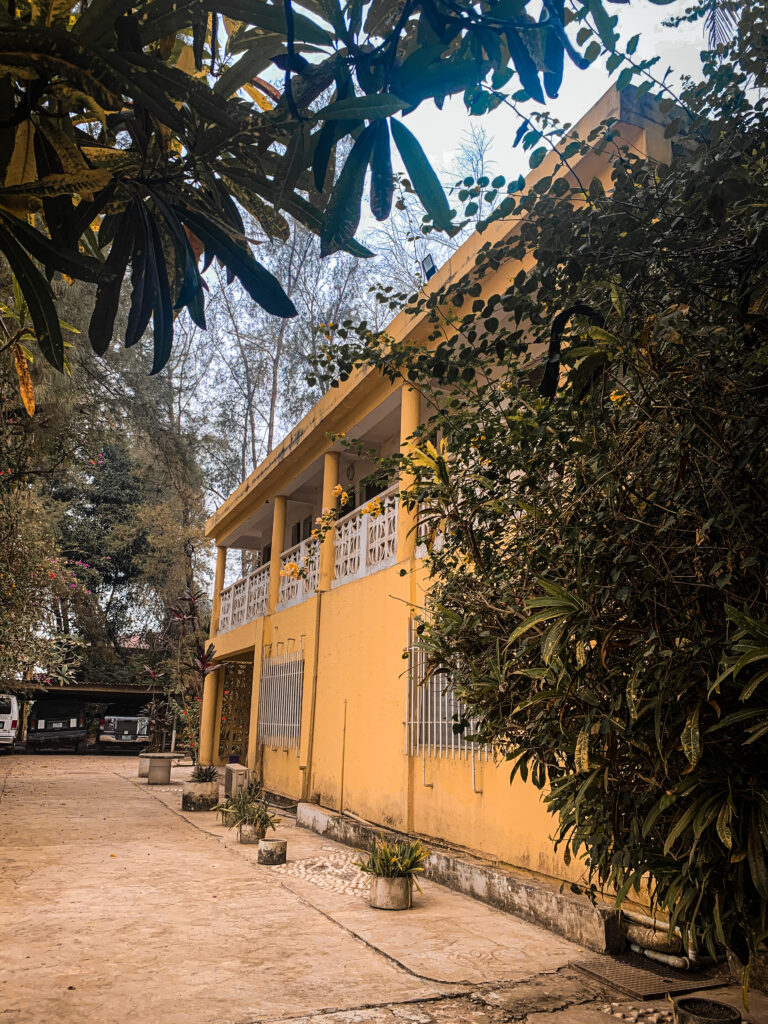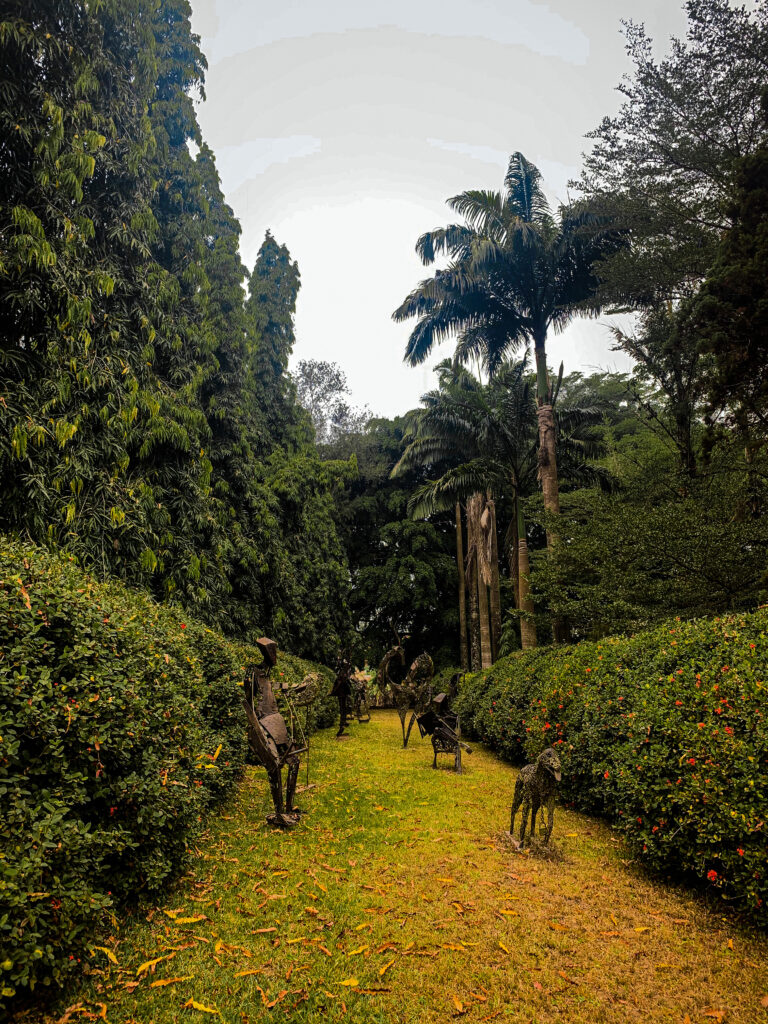 • Do we need to book ahead?
Not really, but to be safe and not meet a fully booked guest house on your arrival, booking ahead is the smart move.
When I swept the Internet for information on bookings, I found none except my knowledge of where the art gallery was located. I headed there and made all the enquiries that was needed, to save you the stress.
For bookings and reservations:
Mr Hakeem (Nike Guest House)
0810 038 0032
•How fast are they to responses?
They are just a phone call away.
I would say it's a place for everyone to visit.
Anytime you find yourself in Osogbo, you can plan a simple getaway for relaxation.
Another perk of this apartment.
If you're lucky enough to be the only one in the building, you can throw yourself a naked party ?.
Other places to visit around the apartment.
Osun-osogbo grove
Graffiti bar
Freedom park
No promises of daily or weekly content yet for now but I promise to do better than the year before and not hoard information.
Cheers to a great year Family, let's get this travel journey started already.
Be with you shortly.
Alarinka cares ❤️