You know that as e dey hot content like hot amala with Ewedu and gbegiri with orisirisi.
Pardon my hype, maybe because I just finished these delicious Yoruba delicacies that's why I'm all in my feelings. But you already know what it is.
Earlier today myself and two of my friends Tamara.doubrah and @explorewitheby took the next available cab to Epe Mangrove which is located in Ibeju Lekki.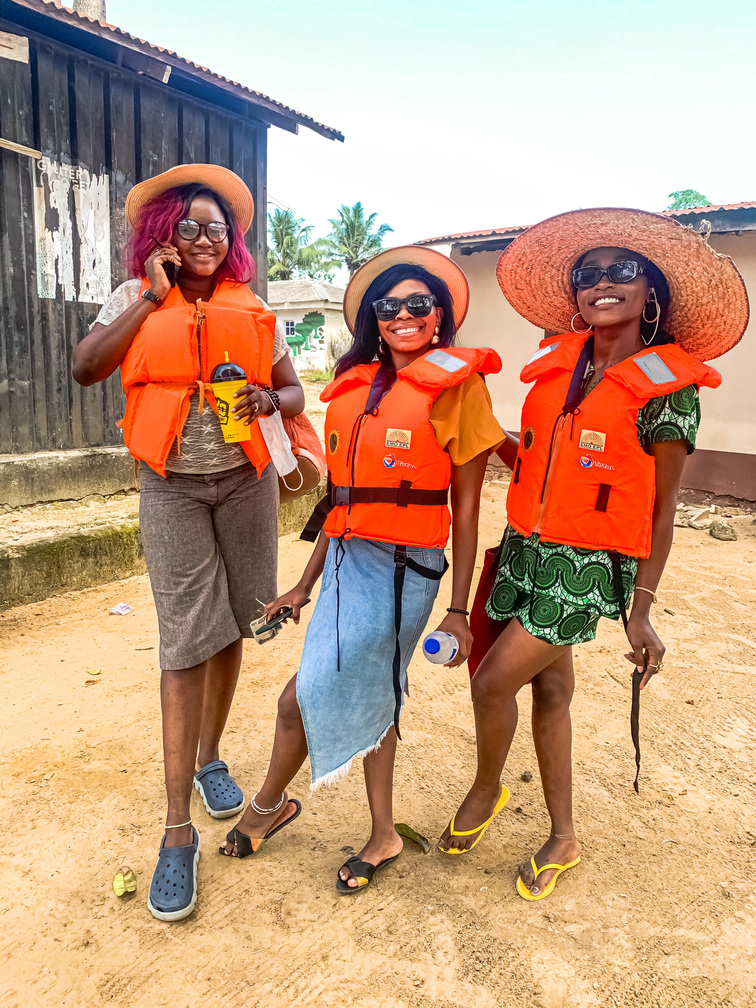 It took about 52 minutes from my house at Lakowe to Ibeju.
Before visiting, my social media friend Lota helped with a local guide contact Mr Mufu and we made all the proper arrangements before heading out.
On our arrival at Ibeju junction we took a bike with Mr.Mufu to where we took the Canoe ride to Abejoye- village.
The ride sighhhhhh! It was therapeutic , the tranquility in nature, the slow ride on a local canoe paddled by Mr Mufu's boys was calm, silent with birds chirping and cool breeze. We were lucky for the sun set out late today.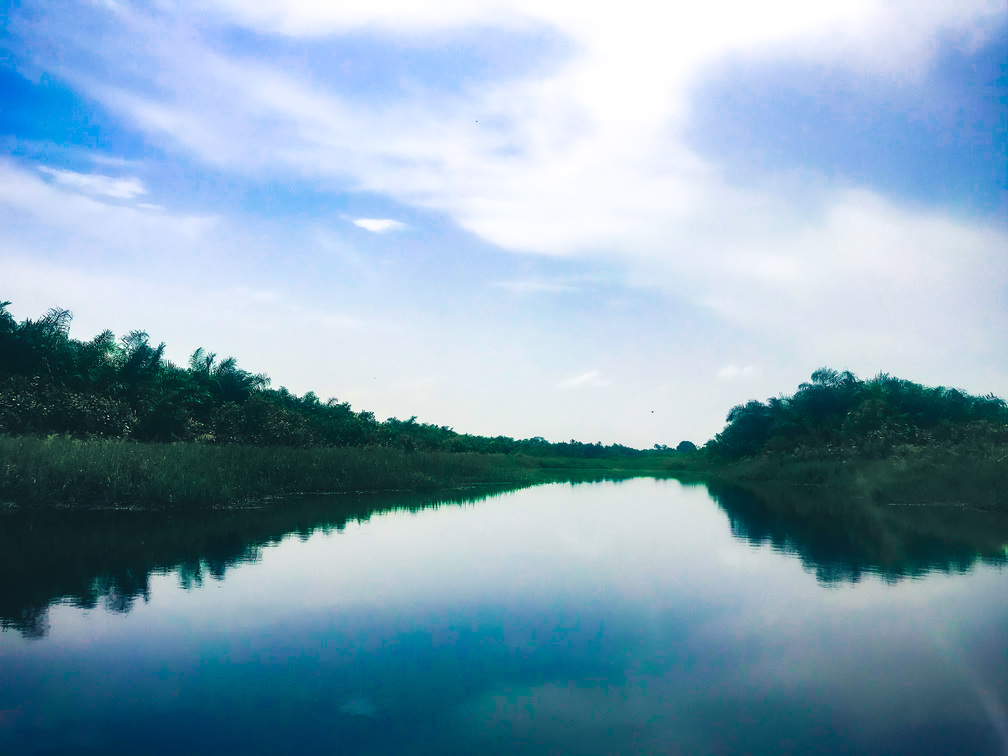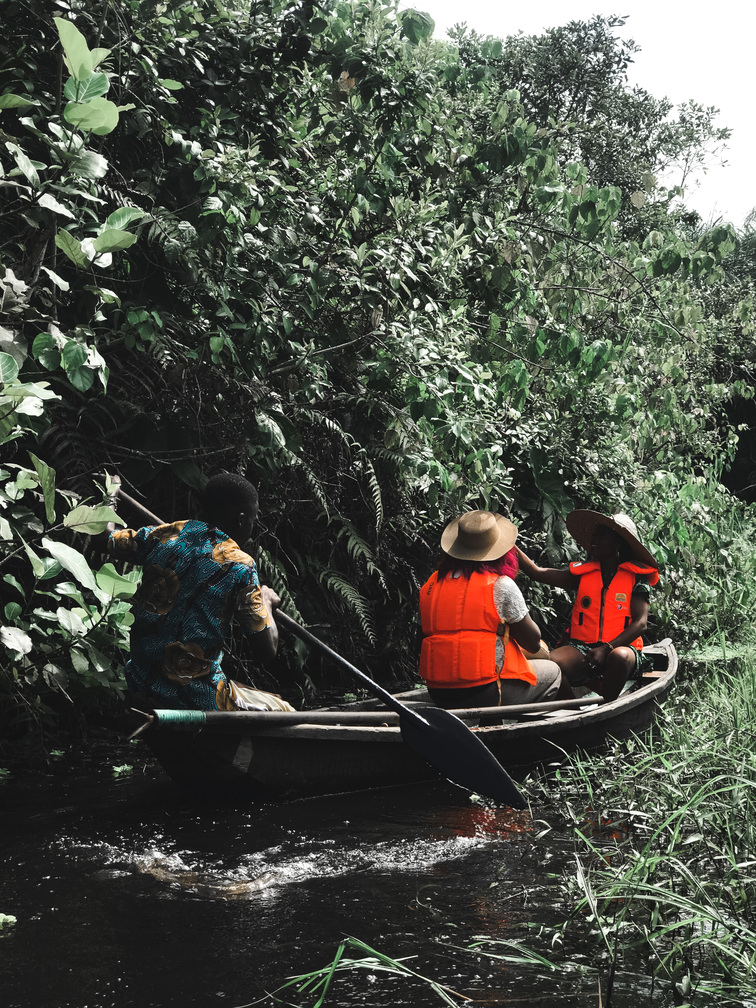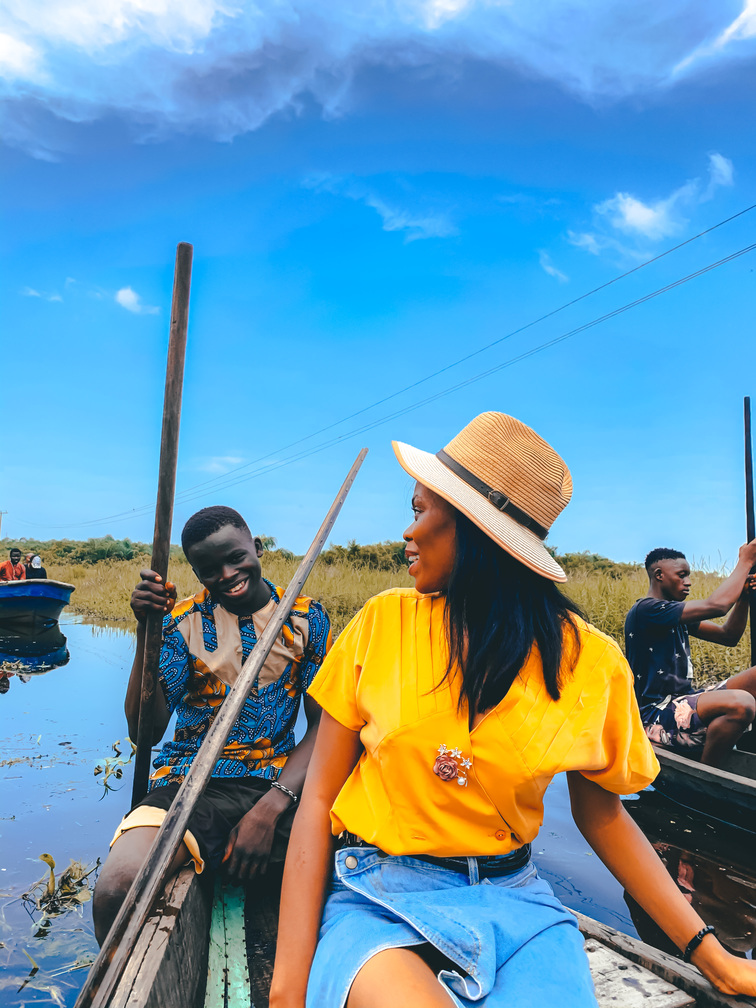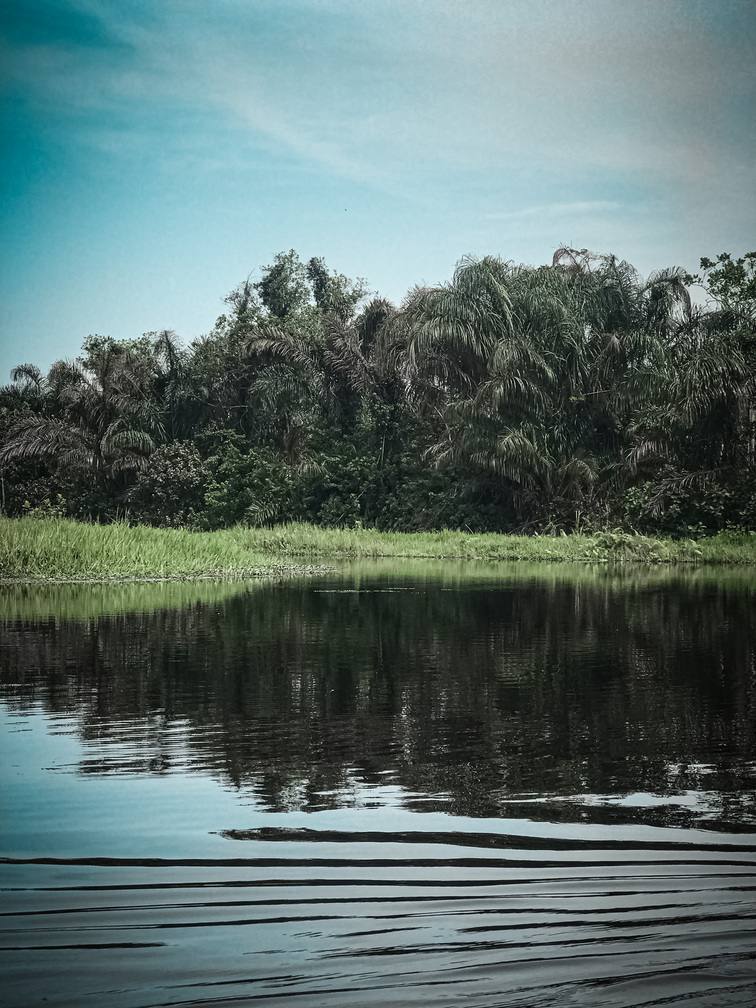 Literally I was the sun. You sef see babe ?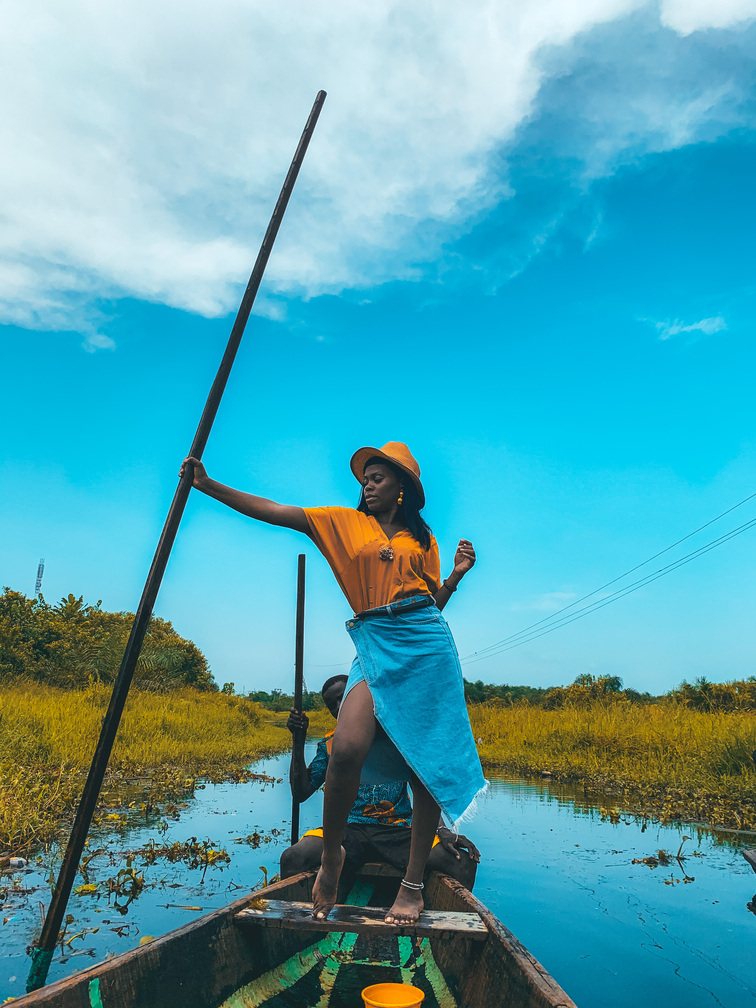 In the community which one of their local businesses is Garri processing and cassava planting.
As you all know I'm the Queen of Garri , I joined in to assist the friendly and smiley women to fry Garri, I love Garri more so much for me to just walk pass without paying my respect to those who go through fire and flames to satisfy my thirst for crunchy, dry and white Garri..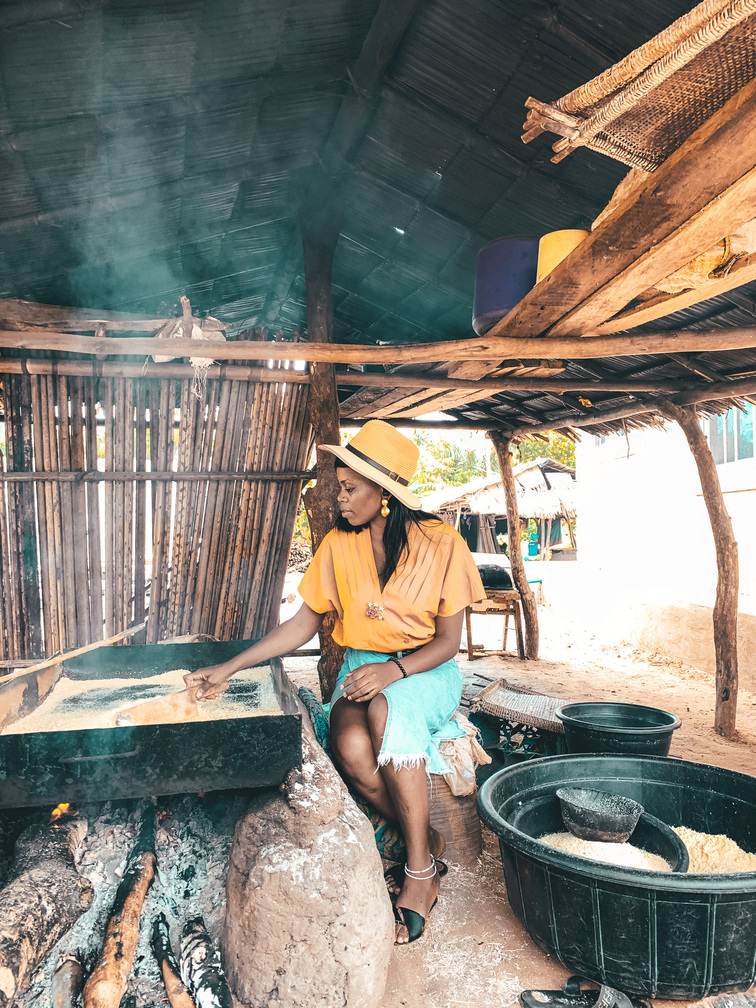 Moving forward we took a cab to the famous Epe Fishing Market and to my shock there are various animals on display for sales.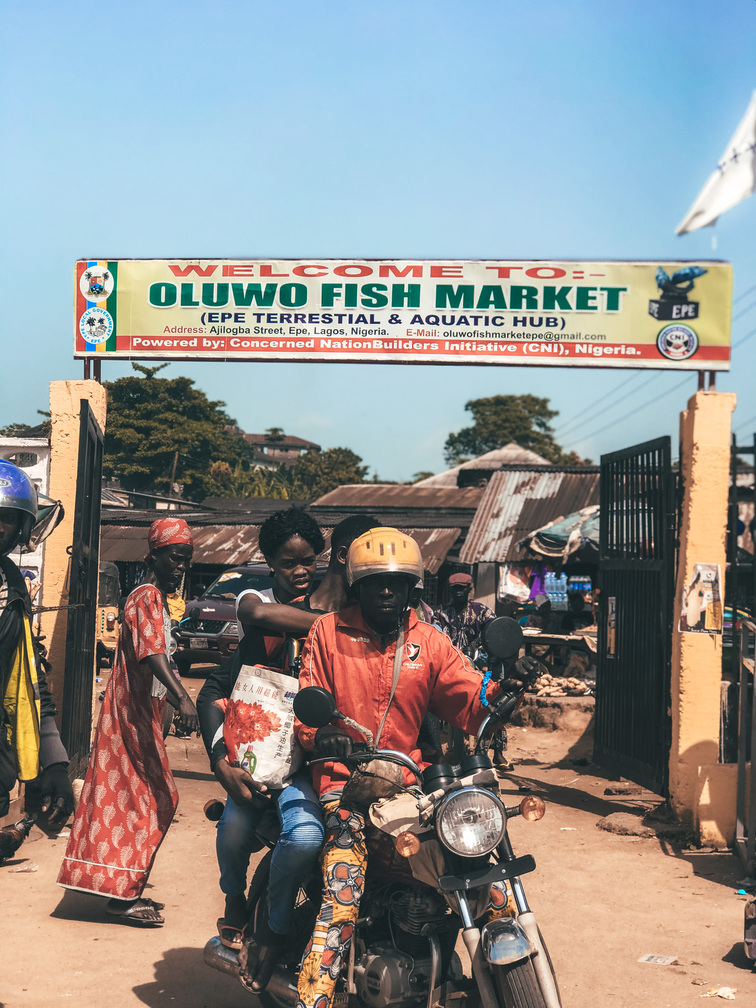 Varies from Tortoise to crocodile, prawns and the popular big Wedding fish called Eja odo.
These fishes are enormous In sizes and their prices varies from N1000- 12,000 (5-30$)
The market isn't just a fish market, it's a proper market that has everything only that's it's famous for its big fishes.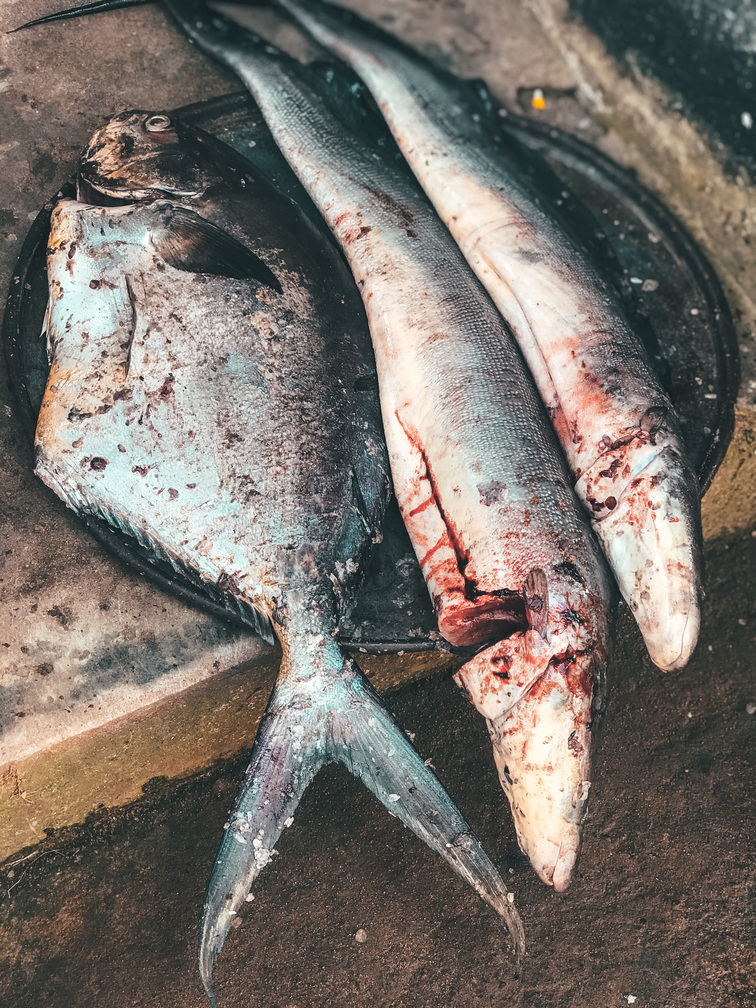 On our way back we stopped to get Palm-wine which is one of their biggest production in the community and to our surprise we got a 5 litre undiluted fresh Palm-wine for N700 about $2.
To end the already fulfilling day, our cab man took us to a roadside restaurant where we had one of the best Amala with gbegiri and Ogunfe( goat meat)
Verdict:
It's a great getaway spot from the hustle and bustle of Lagos. The boat ride is all you need to enjoy nature and relax your nerves.

When you visit make sure you clear your mind, leave your worries at home just enjoy the silence and tranquility. Your soul would thank you for it.It's a nice experience.
Best Time to visit:
It's a advisable not to visit when it's sunny, before sunrise or evening. So you can enjoy the experience.
Hours to explore:
It took us about 5 hours to explore Epe mangrove and the fishing Market.
Cost:
Tour-guide – N4,000 this covers the attractions,boat fee, life jacket also Mr Mufu's services.
Transportation:
This where you're coming from or the mode of transportation you choose to use.
As for me it cost N2,000 to and fro
_ including the cab we hired from Ibeju to Epe which cost N3,500 for the three of us.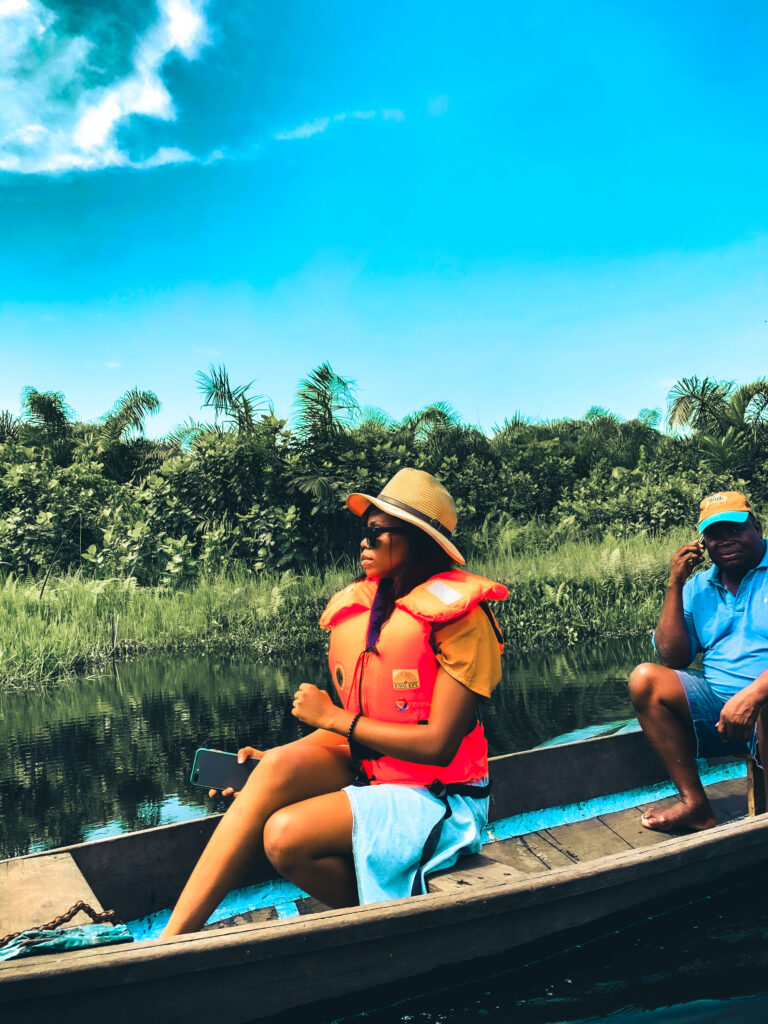 Mr Mufu Contact : +234 803 481 9471
Other things to do at Epe Mangrove.
Learn how to make adire fabrics
– Visit the palm wine spot where you can learn how to and get yourself some.
This is definitely worth visiting again because trust me, I have some unfinished business in the community.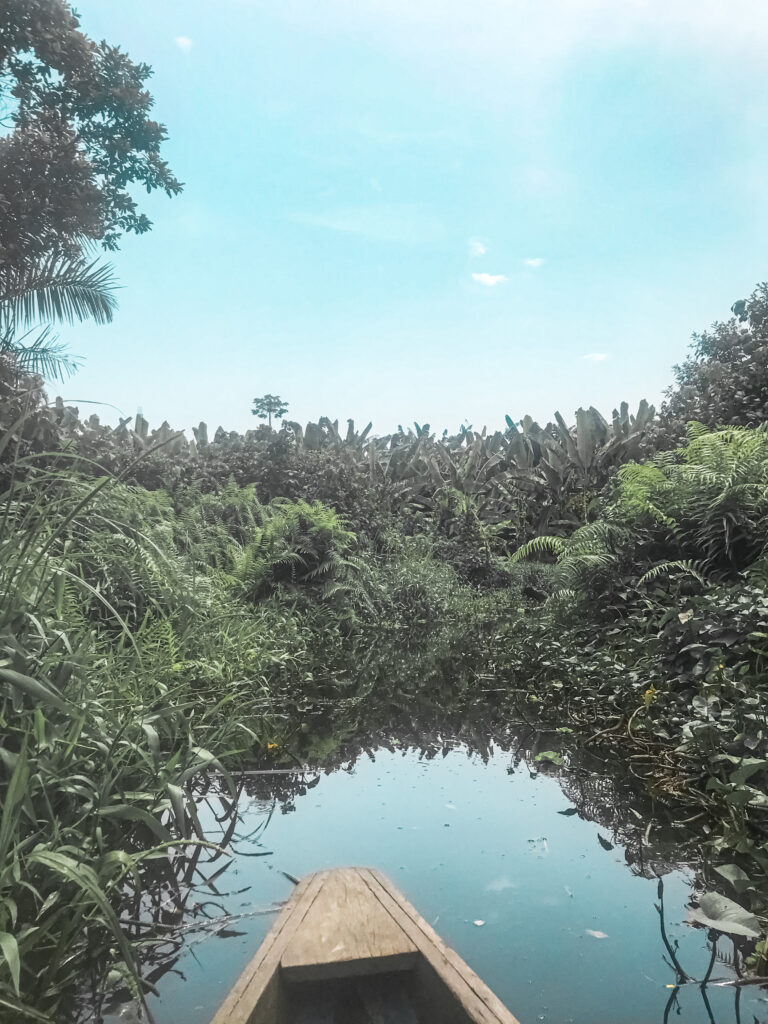 Have you ever been to Epe Mangrove, was YG he experience has amazing has mine? Kindly share below let's chat.
And if you'll like to visit by seeing my post, let's chat also.