So you're thinking of getting a short let apartment in Lekki Phase 1. Lagos Nigeria.

Short let apartments are fast becoming the preferred choice when choosing accomodation in a new city, country or for a getaway in your city.
Note that the quality of space and the amenities at each location accounts for price differences. So the more fabulous a place is, the more its price will reflect that.
1. For Four bedrooms and above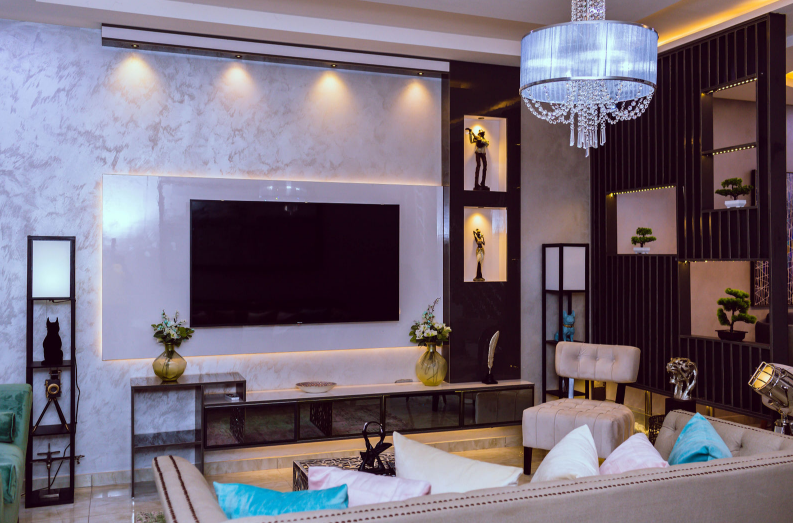 Some of the most breathtaking short let apartments in Lekki Phase 1 are designed with spaces of up to four rooms and in some cases more.
For a luxurious 4-bedroom short let apartment in Lekki Phase 1, some of the best prices range between $150 per night [Harmony home] to $238 [Tiara's Luxury Home Away From Home]
The naira equivalent could start from #57,000 and rise to #130,000 per night
2. For three bedrooms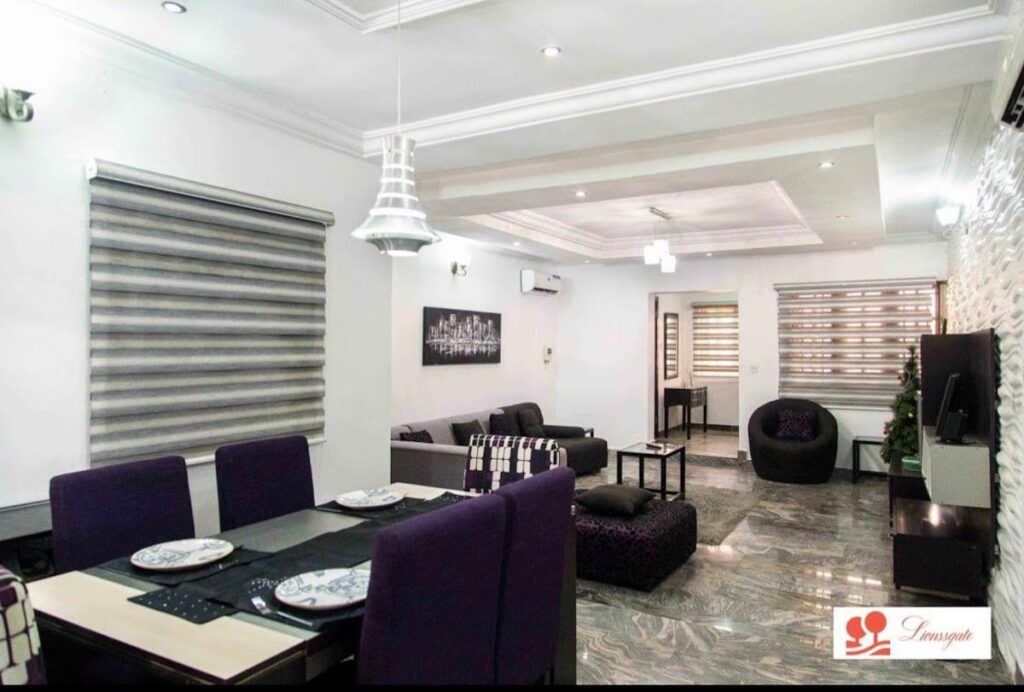 In most cases, you will have the whole house to yourself when you go for short let apartments in Lekki Phase 1 with three bedrooms separate from the living room. The cost of these apartments could be $120 per night in some cases [Pearl Harbour] and could rise up to $200 in some more sophisticated homes [House 33].
That's a price range of #46,000 to around #76,000 per night.
3. For two bedrooms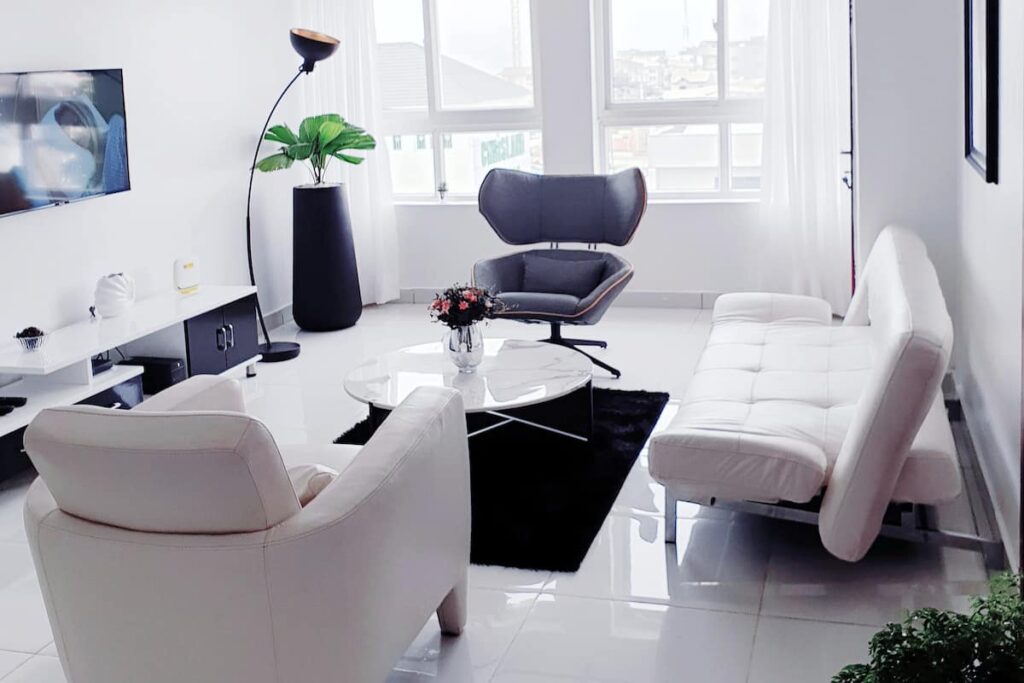 You are afforded an increased amount of space in a 2-bedroom space. You also get access to more amenities. To book a 2-bedroom short let apartment in Lekki Phase 1, the amount could be anywhere from $56 per night [The Peaceful Homes] to $128 [Novus Sensa pent floor apartment].
In naira, that's from #21,500 to about #49,000 per night.
4. For a one-bedroom apartment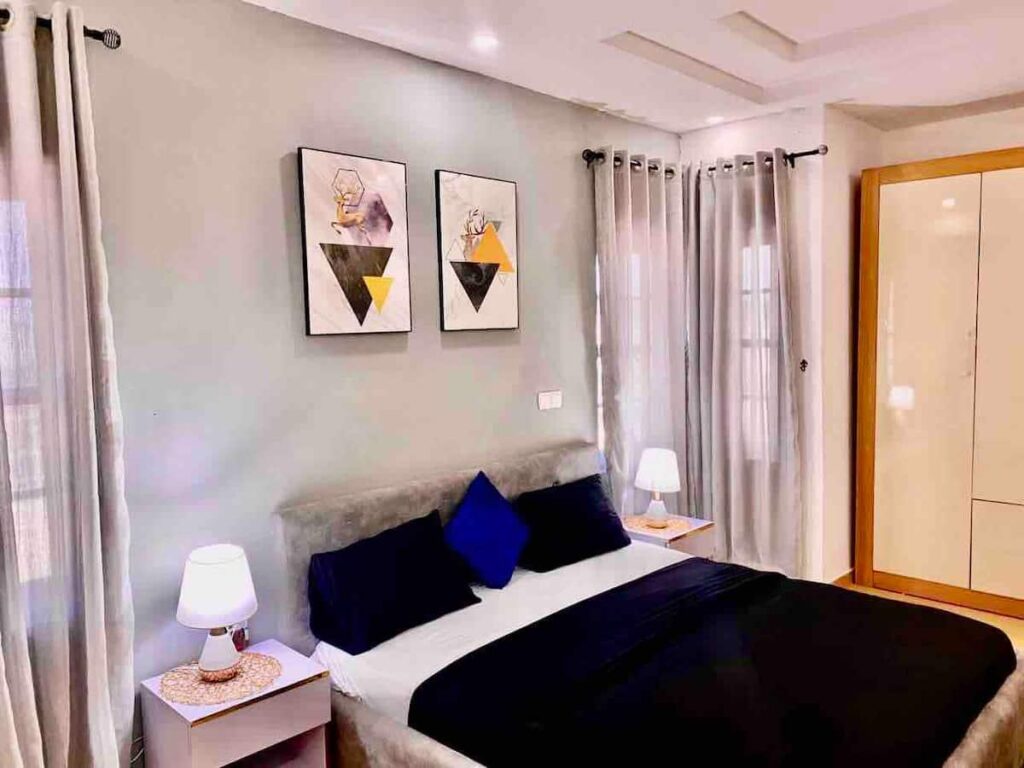 If you are in need of a cozy place with a living area and just one separate bedroom which comes with all the necessary amenities in Lekki Phase 1, the price on the market ranges from about $47 per night [Ahavah's Home] to about $90 per night [The Singles Mansion.]
That's a price starting from #24,000 per night and could rise to #34,500 and in some cases more. Depending on your taste and the quality of amenities available at the house.
5. For a studio apartment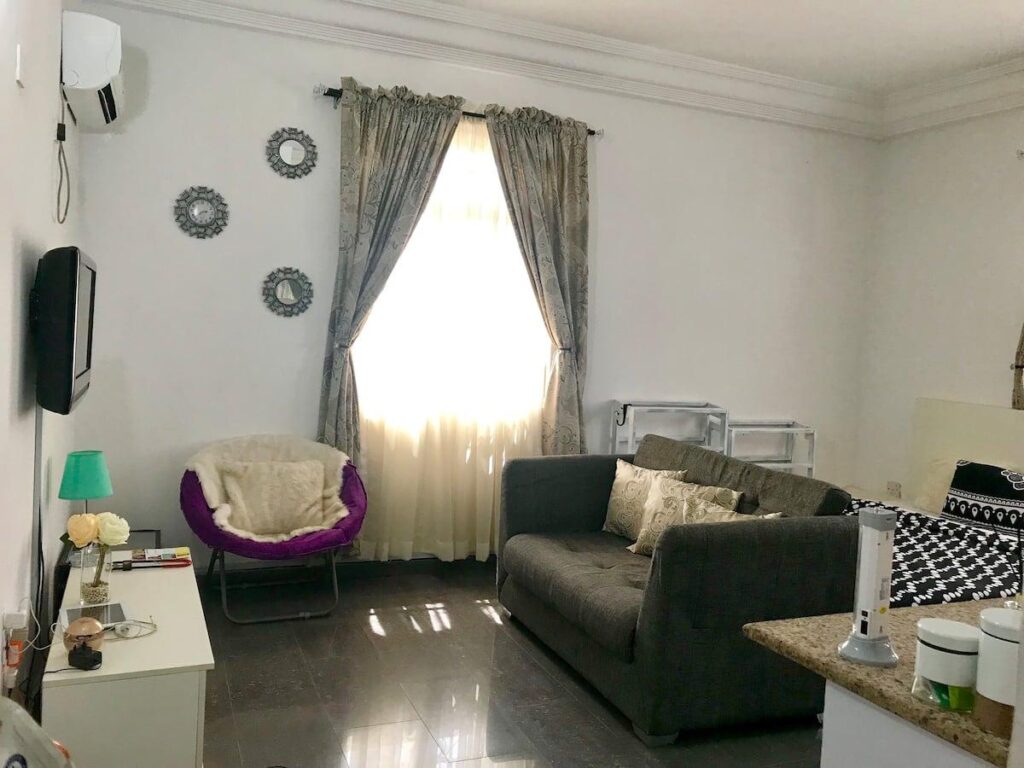 Studio apartments are cute and most perfect for individuals or couples looking for a short let place to stay. If a studio apartment is more suited to your short let needs, then you should be looking at #13,000 per night [The Chic studio apartment]. Some of these studio short let apartments in Lekki Phase 1 charge as much as #18,500 per night [The Cozy and Stylish studio apartment].
Do write me a review, if you ever visit any of the apartment listed above and if you find this article helpful.
Alarinka cares ❤️