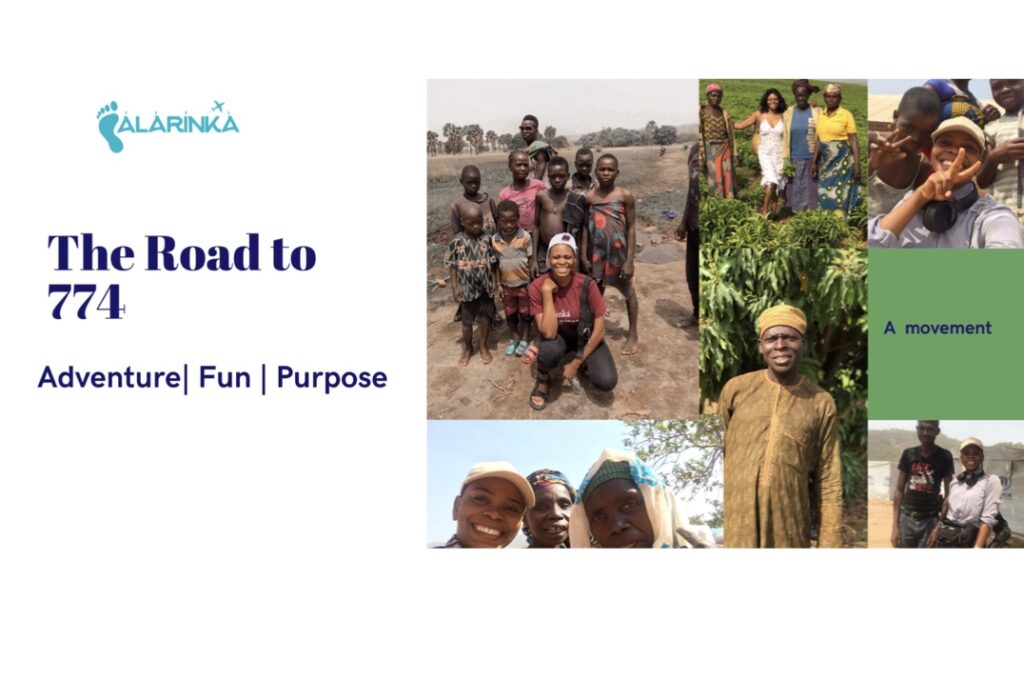 Before we get into a new beginning, let's take a moment to celebrate my very recent achievement of exploring the whole 36states in Nigeria..
It was like yesterday when I documented my travel goals on this platform in 2019, and to see how far I've come is worth celebrating.
What's next for Alarinka?
Lately, I have been asked questions like; Toke now that you are done exploring all 36states in Nigeria. What next?
Honestly, I cringe at this question not because I don't know what's next but because what my mind is saying is next for me is bigger than the initial plans I had when I started, and I think my mind is speaking in the nonsense (lol)
I've prayed it off with a disturbed heart and every time I try to fight it keeps coming back stronger, so here it is….
Road to 778 Local government in Nigeria, Tagged "traveling with a purpose" a journey for mankind.
If you've been following my travel journey I'm sure you would have noticed if not once or twice how some experiences has moved me to tears while sharing stories of people I've met and their ways of life, their means of survival .

Over time, as I traveled across this beautiful country, my interest started drifting and I began to have a bigger purpose that I felt were plainly insane and unachievable.
But they say if your dreams don't scare you that means they ain't big enough..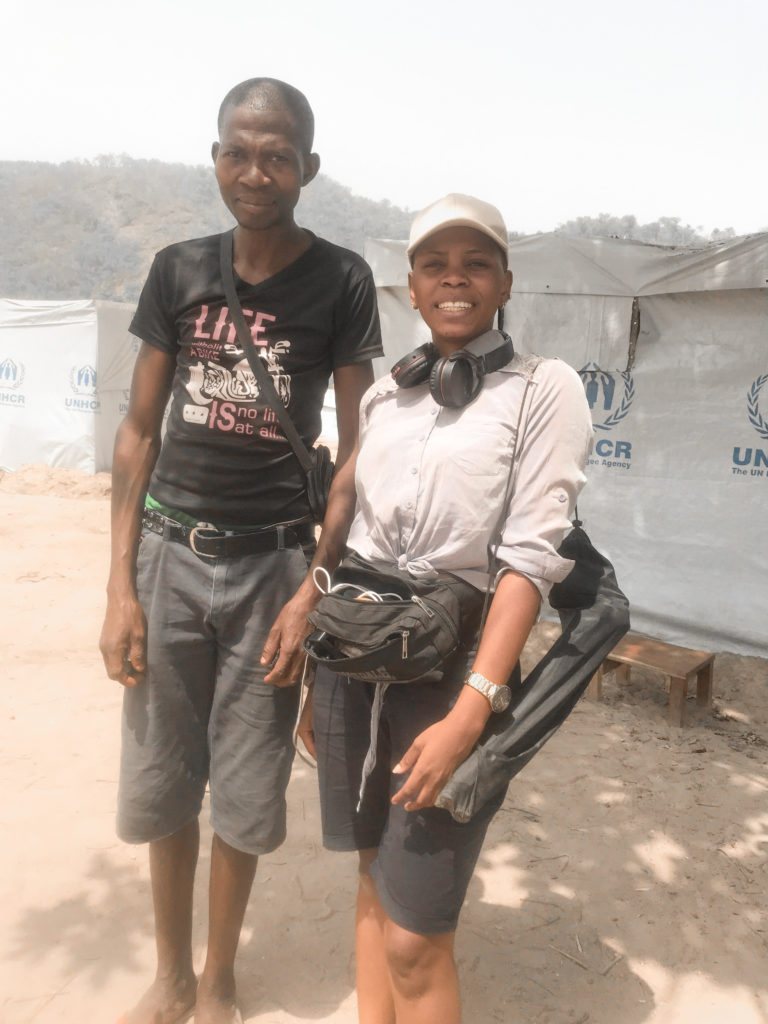 While traveling around this country , there are certain things I found out.
Uneven distribution of opportunities : I realized some parts of the country rarely get any NGO's attention compared to the level of concentration in Lagos and some southern parts of Nigeria.
Lack of sympathy from Tourist to locals: These places offers us beautiful attractions, what are we willing to give back?
A lot of people don't know much about their origin and their culture, this we are going to explore. Everything that makes the Nupe strong and the urhobo's brave.
Inadequate basic amenities in most rural areas.
There are lots of tribes we don't even know are existing, a lot of hidden gems and more to explore
and the list goes on and on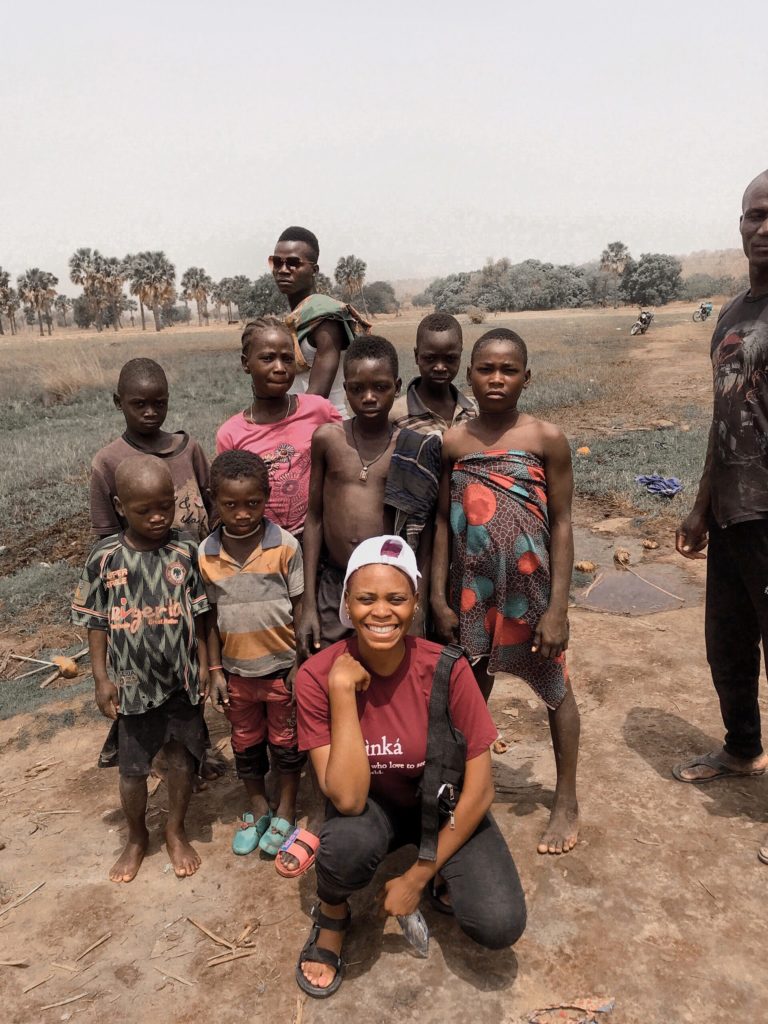 I want to travel to your village! Yea everyone of you!
I am sure some of you have never traveled to your hometown before and you really don't know much about your culture or situation of things over there
This initiative is aim to connect more NGOs, Companies and travelers who would want to bring meaningful contributions of requested supplies to these destinations.
To travel to if not all but most towns and villages to promote culture, heritages and Festivals in Nigeria.
To experience diverse culture and food, live with the locals, fetch firewood, go to the stream, listen to moonlight tales , Gosh the imagination of this just wants me to hit the road right now.
Identify realistic and solvable problems presenting them to the public to proffer solutions to aid better standard of living
Gather travel enthusiasts to explore these culture, adventures and to also give back to the community
I want to connect organizations/companies to evenly distribute charitable event/opportunities across the country.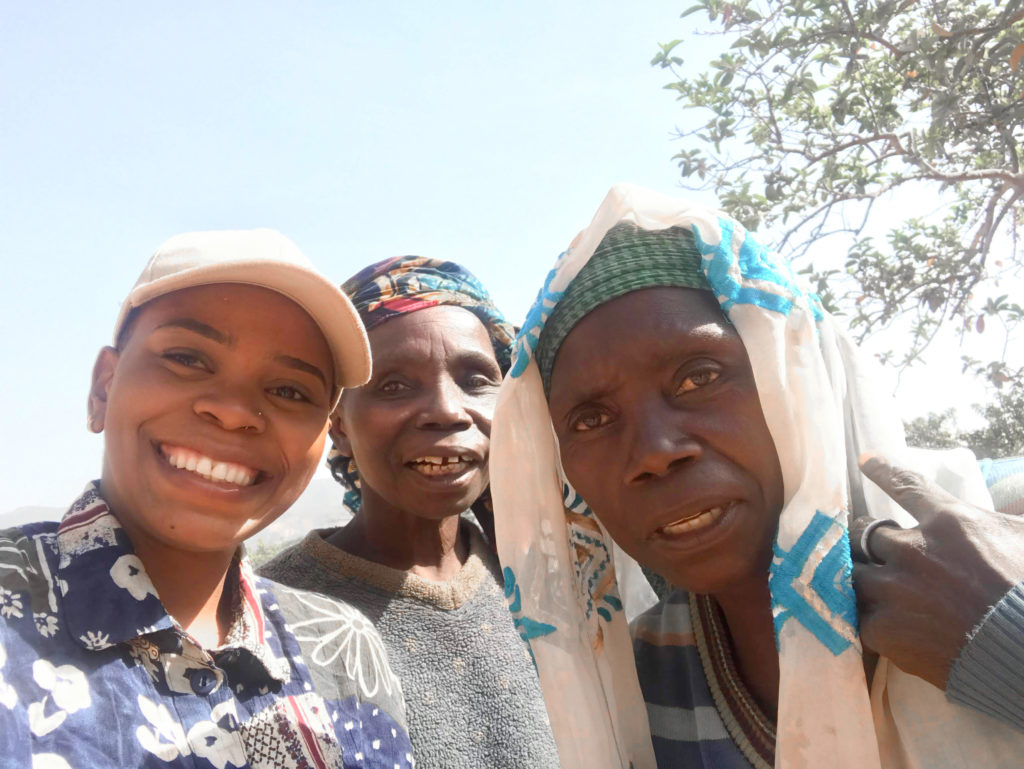 This is going to be a lifetime project for me, because 778 is a lot and I can't predict when I will be able to achieve this because of the procedures like
-Travelling to the destination, exploring, identify their basic needs, fund raising , getting sponsorship and completion of the project.
It's a long process……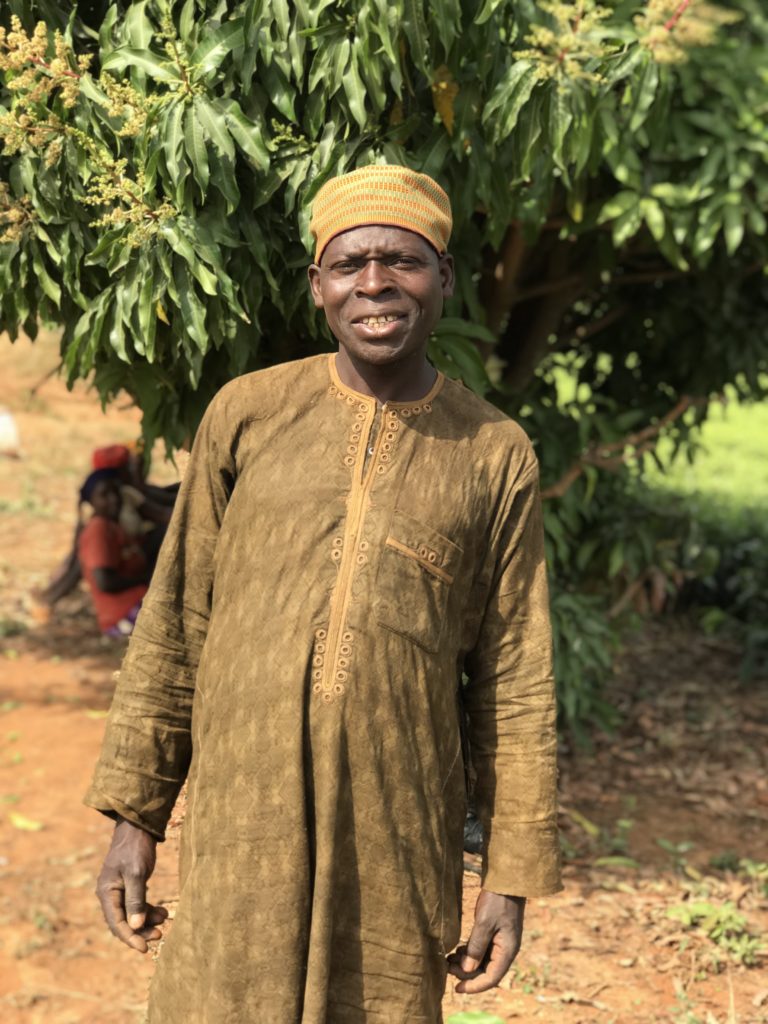 I believe it sounds crazy to you too yeah? I know so too.
But I need your help, and this is best time to make all necessary plans, reach out to all necessary organizations that can make this movement a reality.
I want to build a community of travellers that would love to join this movement, to travel together , create beautiful memories, promote culture and tourism in Nigeria and also make impact while at it. Trust me it's going to be fun and fulfilling.
Please allow me to welcome you to the beginning of a new direction: ROAD TO 778 ..
What I need your help with;
kindly CLICK HERE to sign up to my mailing list if you would like to join my travel community. I will be sharing with you details of trips beforehand, planning and all necessary informations. I really wish you will be excited as much as I am and you will join me on this one.
Kindly CLICK HERE to fill this questionnaire, It will only take you a few minutes.
This is really important to help me make plans and structure my trips, so I am ready to go once all of this is over.
-If you know of any brand you think I can partner with to make this happen(not necessarily in the travel sector) kindly mention them and I will take over from there.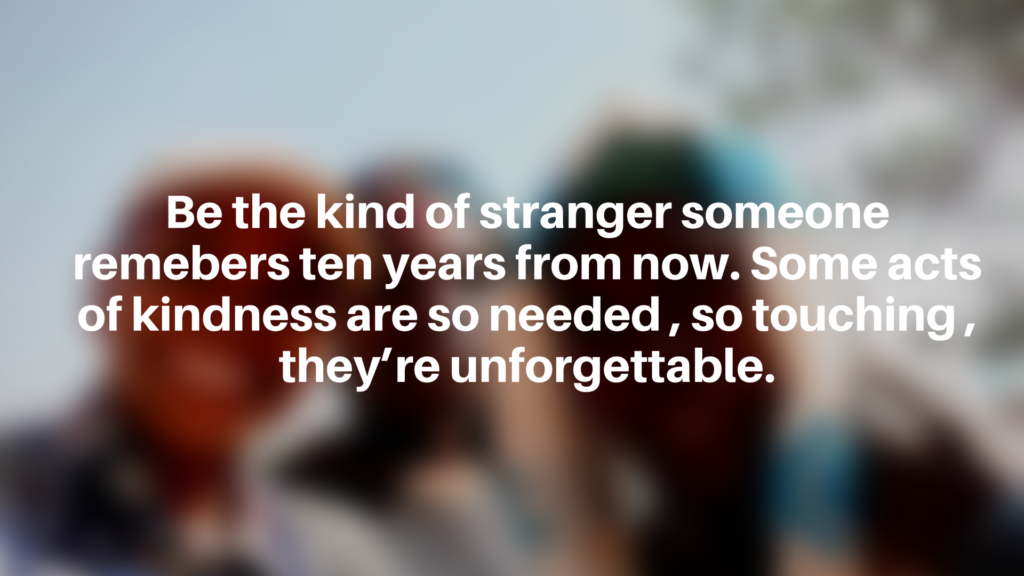 Dear Alarinkaz, we can do this, and I'm so excited , can't wait to see all the magic we will be making..
Thank you for always supporting