Are you planning a weekend getaway to Accra Ghana or you just want to backpack there for a while? And you don't know how to go about it regarding Accommodation, Transportation, and things to do while in the city.
This post is for you, if you planning on going to Accra by road from Nigeria, You need to read my previous post to get you prepared. READ HERE
Welcome to the New Month of February, hope January was nice to you. I pray this new Month be good to you and don't forget it is a new year of intentional travel.
ACCOMMODATION IN ACCRA GHANA.
Bays Lodge and Apartments.
The lodge is a luxurious apartment with 8bedrooms. I can't say for other rooms, but our room(my friends and I) has a king-sized bed, big enough for the 3 of us. The apartment is equipped with a television, a fridge, a big couch and 5-star wardrobes for clothes.
The Apartment is quite a distance from the center of Accra, it's located at Nungua about 10minutes drive from the popular Labadi Beach and about 20mins drive from the Kotoka International Airport.
ACCESSIBILITY; The Apartment can be easily accessed by bus,bike or cabs, whichever one you prefer. The good part is the hotel management can help you order a cab if you need one.
COMPLIMENTARY: I'm sure one of the things you check out in a hotel after how comfortable and neat it looks is if it comes with complimentary breakfast, I check out for that(lol) I can't say about you.
The Apartments comes with various compliments such as Breakfast,free WiFi and Toiletries.
One of the most attractive parts of the apartment to me is the rectangular pool, I didn't get to swim in it because my days were jam-packed with activities. But make sure you get a swim when you visit.
The Apartment's Environment is neat, and serene, far from the city noise, the staff members are really nice and welcoming. it's really such a cool space to stay.
PRICING:Standard Single – 330 Cedes / $58.5Standard Double – 385 Cedes / $68Standard Deluxe – 436 Cedes / $77Deluxe Pool Side view – 570 Cedes / $101Executive suite – 821 Cedes / $145Apartment – 422 Cedes / $75
You can book for the Apartment via bookings.com, Tripadvisor and hotels.ng. Endeavour to book at least 2-3weeks before you visit.
Do let me know if you ever stay in the apartment.
Things to do in Accra
Eat: There is street food everywhere: the nooks and crannies of Accra breeds food, I had so much to eat that I returned to Nigeria almost x2 of my initial size.
There are cabs everywhere to take you anywhere. You can also order for a ride online.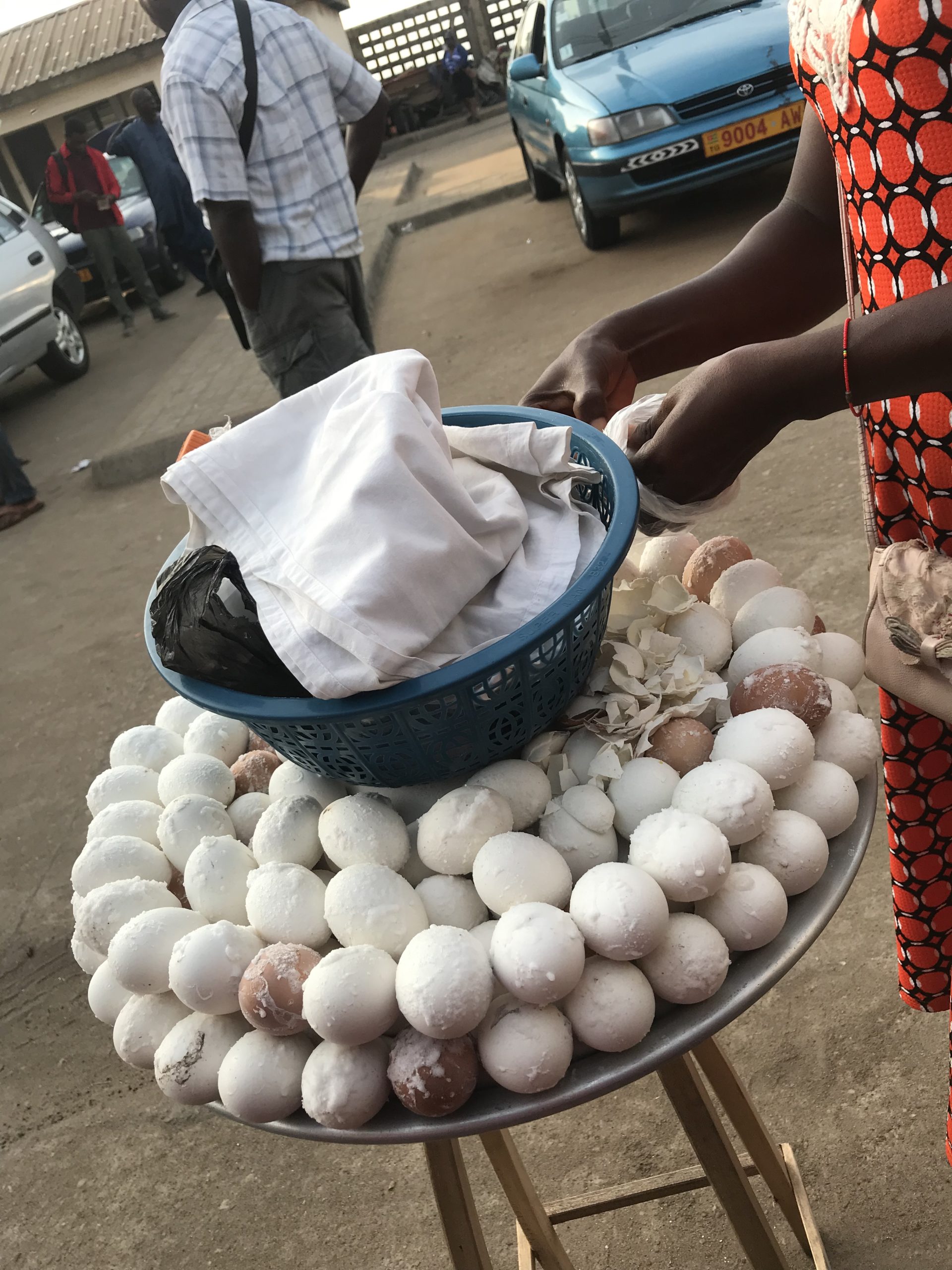 TOURIST ATTRACTIONS
Yaay! My favorite part which is Adventure, yes I know I went for a conference, you don't need to remind me but what is life without adventure?
There is a lot to see in Ghana as a whole and a week is not enough to explore trust me.
On this post, I will be sharing with you places to see only in Accra Ghana. Cape coast is another ground of adventure it's own.
Before I left Nigeria, I had reached out to my media friend, My Ghanaian Friend @akosuashirley was the plugShe gave me a list of places to see and I'm glad she did.
Things to do in Accra:  .Black star square
•Independence Arch
•Osu Castle
•Asomdwe park  •Jamestown walking tour, lighthouse
•Jamestown Cafe
•Kwame Nkrumah Mausoleum
•Hike Shai Hills/ see zebra's, baboons, hike, rock climb at Reserve
•Legon Botanical GardensCanoe ride, rope course, dope picnic area
•Makola Market 
•Labadie beach 
•Bojo Beach
Wow!!!This was how my Akosua dropped all this gems on me, let me drop it here for you too.

She sent me a whole city tour for free, something that could have cost me 5days researching on the net and still won't be as detailed as this.
Of course, there's no way I would have explored all these destinations in two days judging from the fact that I still had other region to visit, will be sharing few places my Alarinka legs were able to touch. Leggooo
1: Independence Arch-Cost: Free
This monument is in the centre of Accra, it's the most popular attention in the city.
The Independence Square is the second largest City Square in the world after the Tiananmen in Beijing, China
Osu Castle : Cost 40cedis for Foreigners.
This is the most talked-about destination in Accra, the Osu castle is a beauty, it is an historical castle it listed by Unesco as world heritage Site. The castle was Built by the Danes around 1659 and originally called Christiansborg Castle, Osu Castle was the seat of government until 2013, when the president and his office moved to Flagstaff House
The Castle was also used during the Slave trade era.
The building consist of a Chapel built by the Portuguese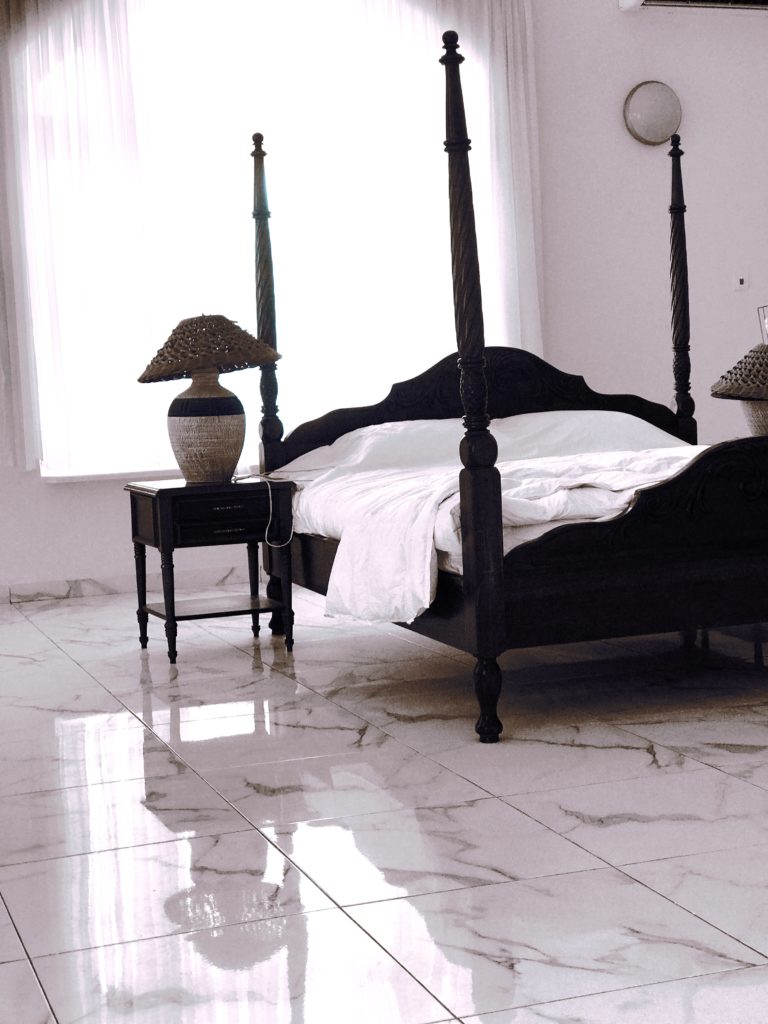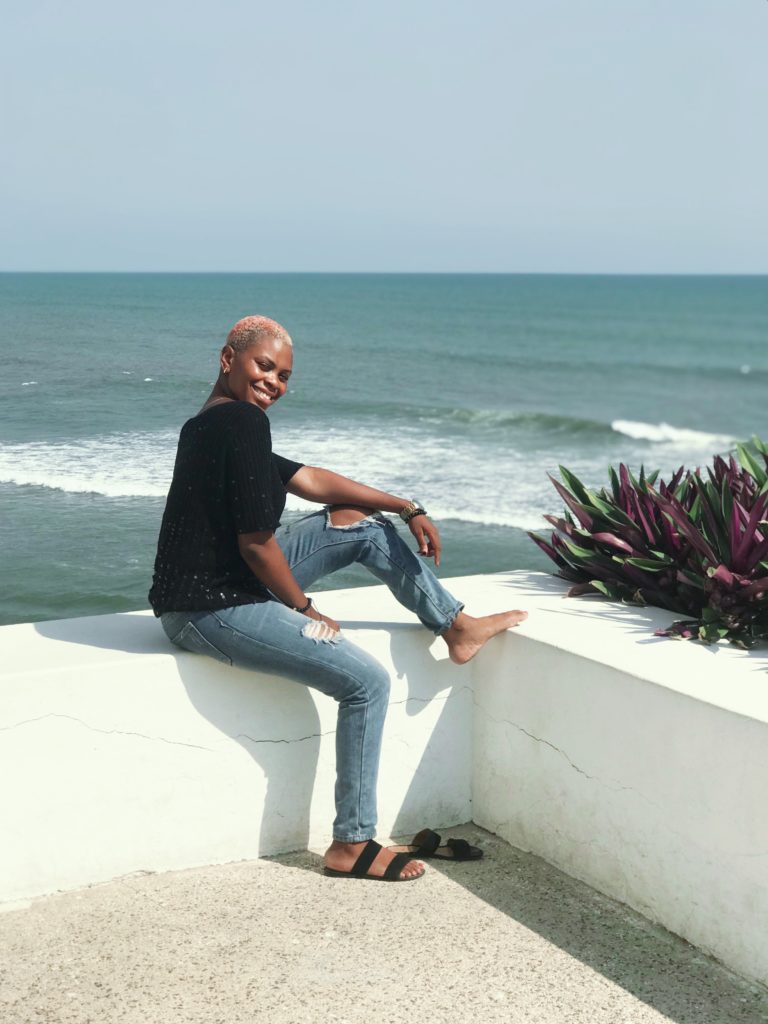 • Kwame Nkrumah MausoleumCost: 10cedis for Foreigners 2cedis for localsLet's talk about how intentional the Ghana government is with tourism in the country: it is obvious that they pay maximum attention to their attractions.The Kwame Nkrumah mausoleum is a beautiful site to see.The museum is well maintained with guides to teach you about Kwame Nkrumah history and early life, the garden is beautiful with sculptures.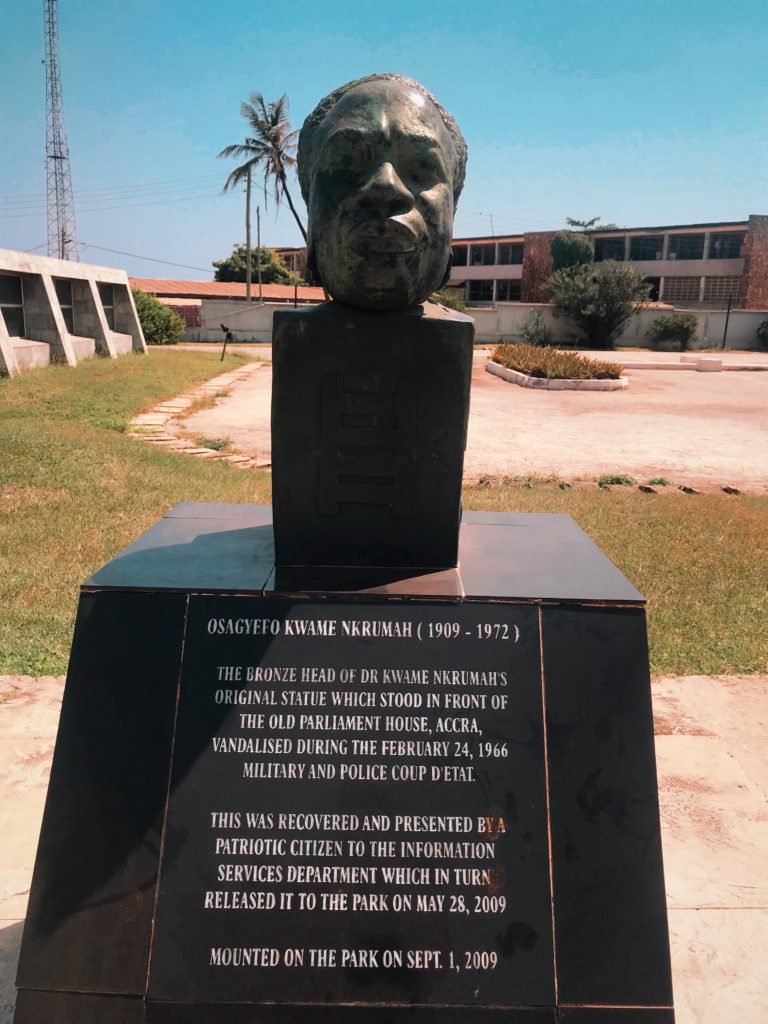 Asomdwe Park: This is on the road to Osu castle, it's a 2minute walk from the castle.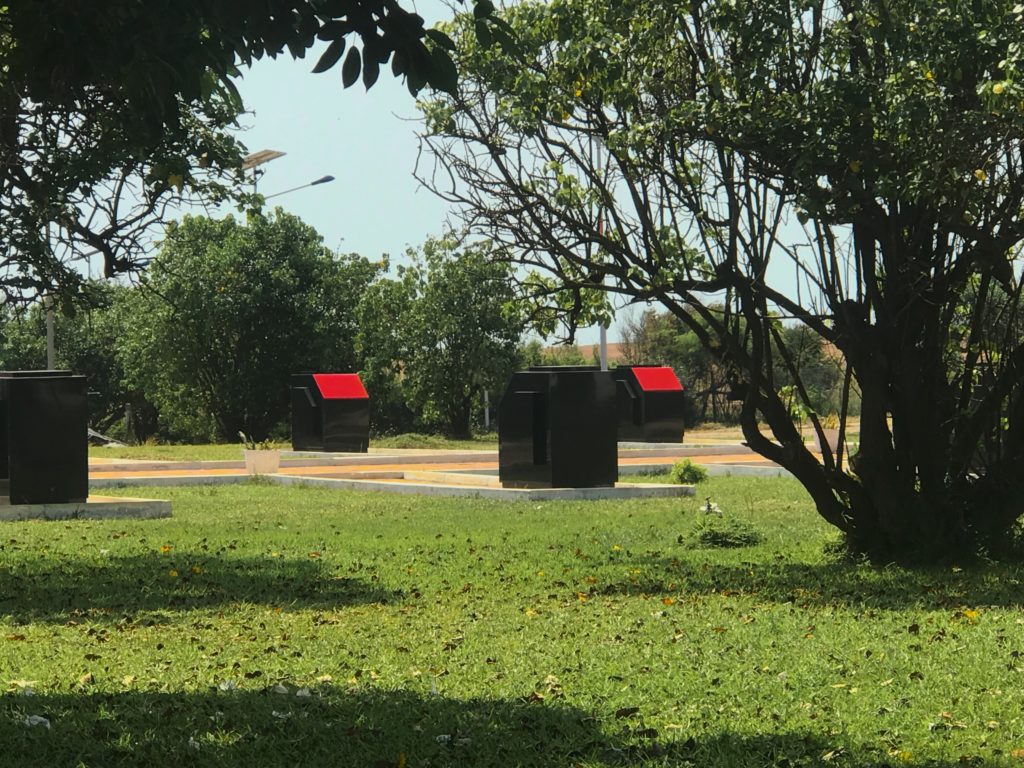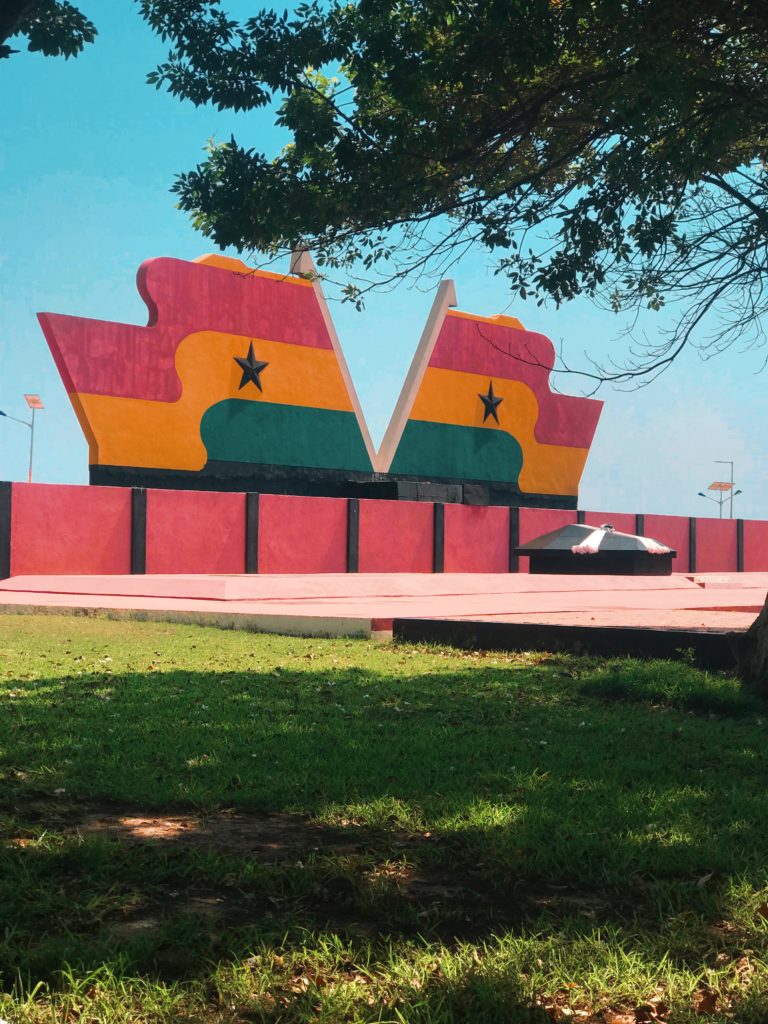 •Lighthouse /Jamestown – I was only able to walk around the castle on this said date, couldn't go in cus I was told the tunnel has been shut down for a while and it's under maintenance.
All Destinations listed above are attractions in the same area.
That will be all for today on the update of my Ghana trip, I pray I remain consistent this new month to share all the information/destinations I have lying around.
Till another Episode #onthemovewithtoke follow me on Instagram to stay connected and up-to date on my travel escapades.
Stay Safe, Laser fever is rapidly spreading across the country, please stay safe out there.
Alarinka ♥️